Deepavali Shopping Cheer for Flats Residents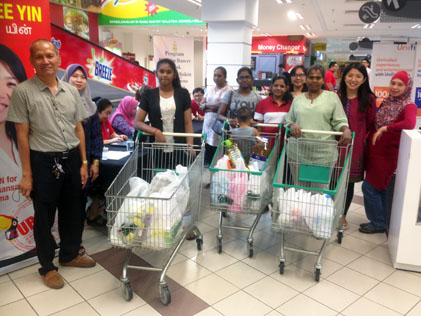 Some 150 low-income families of Damansara Bistari flats in SS2 Petaling Jaya who will be celebrating the coming Deepavali received a RM100 voucher each for shopping at Giant hypermarket in Kelana Jaya, Petaling Jaya on 16 Oct 2016.
They had fulfilled the requirements under the Jom Shopping program and pre-registered with the service centre which entitled them to the RM100 shopping voucher to buy essentials for the festive season.
The Jom Shopping program under the Selangor state government started in July 2011 for senior citizens aged 60 and above and have since extended to others like the poor and needy and financially-strapped single mothers.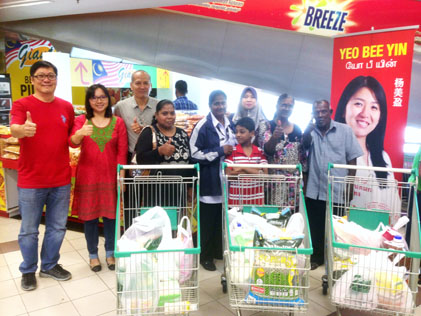 Among the recipients were Anjaley Muniandy, 58, and Narayanan, 61, both working as security guards, said they were happy with the aid which helped to relieve their financial burden for their Deepavali preparations. Seen in their shopping carts were essentials like rice, sugar, flour, cooking oils and curry powder packets.
"We are thankful for the shopping voucher which we used to buy household essentials for the family," said Anjaley.
Anjaley and Narayan said they wished the voucher amount was a little higher in tandem with the price increase in foodstuff.
"Prices of most goods have generally gone up after GST and buying goods have become more expensive. We can buy fewer items now," said Anjaley.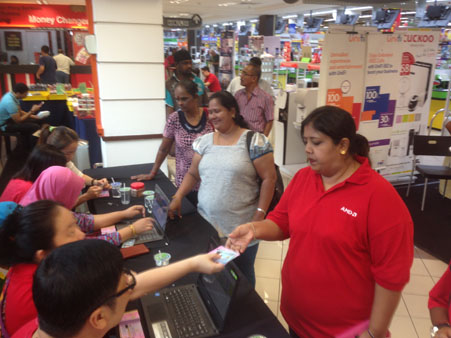 Present at the event organised by the ADUN Damansara Utama service centre were state assemblywoman Yeo Bee Yin, Petaling Jaya City Council (MBPJ) councillor Jamaliah Binti Jamaludin and Persatuan Penduduk Blok A & B Damansara Bistari chairman Abdul Samad Abdul Rashid.
Yeo hoped the aid will provide comfort in some little way during Deepavali which falls on 29 Oct this year. She said with the state monetary reserves making steady growth and touching RM4 billion, the people can expect better benefits in Selangor Budget 2017 to be tabled in November.