eCurve Brings Chinese New Year Cheer To Old Folks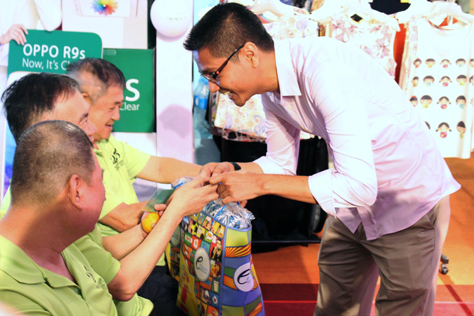 To share the joy of the Chinese New Year with the disadvantaged, eCurve shopping mall in Mutiara Damansara, Petaling Jaya recently played host to a group of senior citizens from Rumah Victory Elderly Home, Puchong.
The eCurve management team led by its centre manager Azizul Hisham Ahmad welcomed the 20 old folk and their three caretakers to the mall's centre atrium which was brightly lit with colourful customised lanterns and decorated with traditional Chinese décor presenting a cheerful and festive ambience for the guests to enjoy.
"The Lunar New Year is one of the most important festivals for the Chinese community. Understanding this significance, we felt this was an important time to reach out to the less fortunate in the hope of bringing them some festive cheer. We hope our guests from Rumah Victory Elderly Home enjoyed their CNY celebration with us at eCurve," said Azizul Hisham.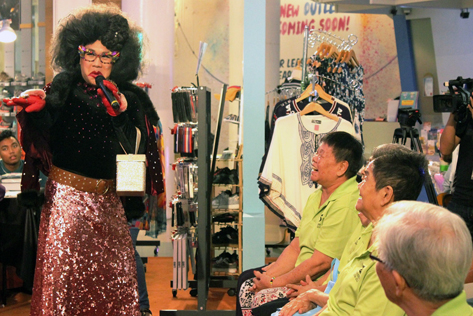 The atmosphere throughout the evening was one of merriment and amusement with the special appearance by Datin Ong, played by TV and radio host KK Wong. Together with her troupe of dancers, the hilarious Datin Ong Live! Musical Show received loud cheer and laughter as the comedian brought the house down with jokes, playful banter and quips about people, fashion, food and much more.
The excitement continued with an exhilarating acrobatic lion dance show and was followed by the handing out of Chinese New Year goodie bags and ang pow packets to the old folk.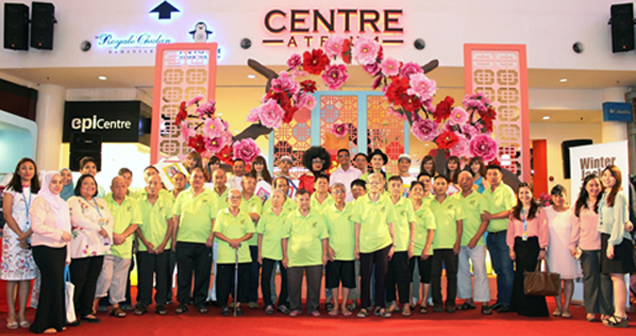 The celebration ended on a high note for the guests and their caretakers when they were served a Chinese New Year reunion dinner at Pak John Steamboat & BBQ restaurant. To conclude the meaningful celebration, the eCurve management team and their guests tossed the yee sang together for a prosperous new year ahead.
Rumah Victory Elderly Home was established in 2005 and is home to old folk who are homeless and lonely. Currently it has three centres located in Puchong, Seremban and Bemban (Malacca).