M'sian Stuntman Aims To Be The Next Action Hero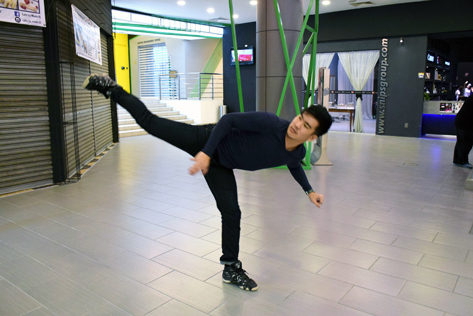 Raymond Tiew is a professional MMA fighter and a professional stuntman who does adrenalin-pumping action stunts and real actions as stunt double for actors involved in action scenes requiring dangerous stunts.
The 28-year-old told Citizen Journalists Malaysia (CJMY) at Snips College of Creative Arts (SCCA) in Sungai Wang Plaza, Kuala Lumpur: "I got my first big break role as a stuntman when I was 25. Since then I have been performing dangerous stunts and doing stunt double in local and international movies. And I met a lot of interesting people in the stunt industry."
MMA stands for mixed martial arts, a full-contact combat sport combining mixed fighting styles and skills such as boxing, kickboxing, wrestling, Muay Thai and jiu jitsu.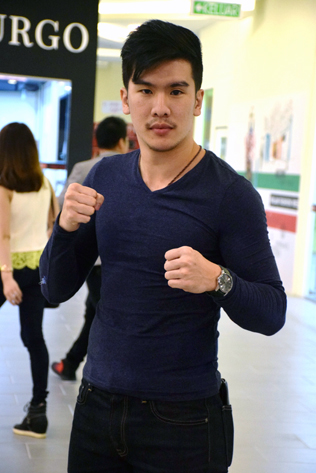 Tiew completed secondary school at age 18 in 2007 at SMK Bukit Jalil in Kuala Lumpur. He has a Diploma in Marketing from Binary College Puchong but learned martial arts and eventually became a professional MMA fighter at age 22. He has taken part in some of the toughest competitions and tournaments and received his fair share of punches and kicks.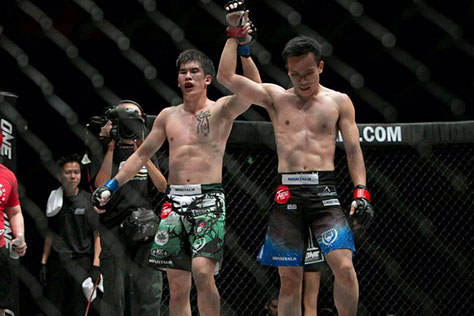 Tiew said he has to continue honing his skills to get better but injuries can keep him from training and progressing as a fighter. He once had an ACL injury sustained in a competition which ruptured the anterior cruciate ligament (ACL) in his knee. Fortunately there was nothing serious and he made a quick full recovery and is now fighting fit.
Besides helping out with his father's trading enterprise, Tiew also devoted himself to freelance conducting self defence classes for women, Muay Thai and other fitness program to help develop an individual's level of  fitness.
While Tiew is fully dedicated to martial arts, he has dream of being an action hero. Despite having no prior acting experience, he became inspired to break into acting after watching Michelle Yeoh fight on screen. Michelle Yeoh is a famous Malaysian actress who performed her own stunts in Hong Kong action films that brought her to international fame.
When Tiew turned 25, he started being a stuntman and received offers from local and abroad. He has so far done stunt work in local and international action movies from Hong Kong, China and India.
"I love action and I love the industry. There are not many local action film actors.  I want to be an action star, an international action movie star and to be the next Michelle Yeoh," said Tiew who aspired to a career like Michelle Yeoh's.
In order to realize his dream, Tiew attends acting school taking on a 1-year Superstar.Acting course at SCCA to learn the professionalism and skills to become a successful superstar in the film industry.
Tiew is building his acting career and could well be the next great action hero movie star in Malaysia and internationally.