Reaching out to Orang Asli community at Kg Kachau Luar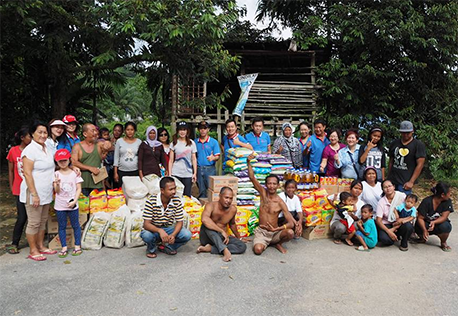 Non-profit charitable organisation Lotus Heart Association members and volunteers offered their care and love by bringing loads of groceries for the orang asli (indigenous) villagers of Kampung Orang Asli Kachau Luar located at the foothills in Semenyih, Selangor on 21 May 2017.
The group arrived at the orang asli settlement in the morning and were welcomed by villagers with smiling friendly faces. They quickly moved into action unloading bags of groceries from a lorry, provided by an association member, filled with rice, cooking oil, biscuits, beverages, bee hoon (rice vermicelli) and other basic necessities.
The group distributed the bags filled with grocery items and also spent some time interacting with the orang asli community and understanding their ways of life.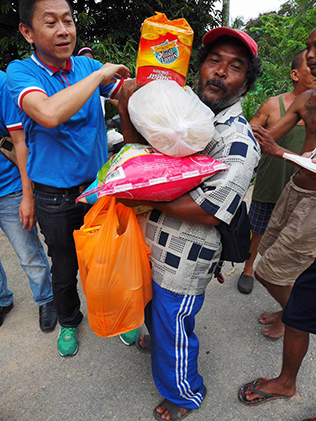 Lotus Heart Association president Anco Lim said the Orang Asli Caring and Sharing project distributed groceries to 38 needy families to supplement and improve their livelihoods.
"We are proud everyone come together to give and contribute in supporting this meaningful cause and making this project a success," said Lim.
He said they had missed out on some villagers who were attending handicraft session nearby under the UKM study program on improving their lives. However their family members or representatives collected the groceries and delivered to each household. Some groceries were also sent uphill to another settlement deeper in the forests.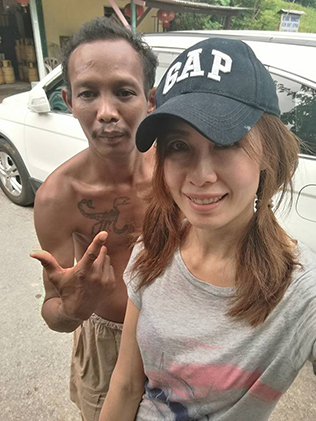 Volunteer Lau Kit Mun said the visit to the orang asli village was an eye opening and rewarding experience for her.
"I have no regrets volunteering my time as I got the opportunity to learn and understand the way of life of the aboriginal people and I enjoyed a great time with them," she said.
Lotus Heart Association has been actively engaged in organising various events contributing to the needy such as visiting orphanages and old folk homes, seeking donations for the poor who can't afford to pay for medical services and housing the homeless. It is actively looking for sponsors, contributors and volunteers in their charitable events. Those who would like to contribute or participate in any of Lotus Hearts Association events may contact organising coordinator Danny Liew at 012-222 7326.