Beauties pose to raise funds for furry friends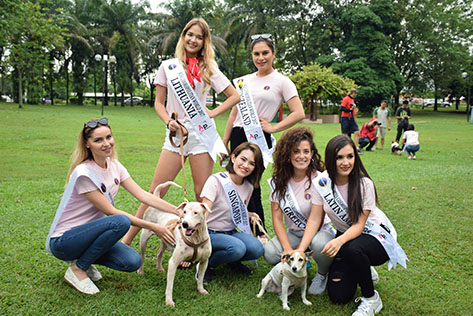 Beauty queens from 30 countries, including Malaysia, who are in Kuala Lumpur for the Miss Cosmopolitan World 2017 pageant participated in a charity photoshoot to raise fund for Furry Friends Farm (FFF).
The international beauties with their furry friends posed adorably for photographers against the backdrop of lush greenery.
The event, co-organised by freelance commercial photographer Allan Loi and in partnership with Miss Cosmopolitan World (MCW) took place at Central Park in Bandar Utama, Petaling Jaya on Sept 3, 2017.
"We are delighted to be able to support and organise this amazing charity photoshoot for the third year. This year we raised RM3,600 for FFF and we look forward to continue to do this next year and raise more fund to support FFF.
"We are most grateful indeed for this wonderful opportunity and would like to extend our appreciation and thanks to all the photographers, dog owners and their dogs, volunteers, Amelia Liew, Myza Nordin of Furry Friends Farm (FFF) and all the finalists of Miss Cosmopolitan World 2017 for supporting the charity photoshoot.  And not to forget our appreciation to Bandar Utama City Corporation for the use of Central Park for the photoshoot," said Allan.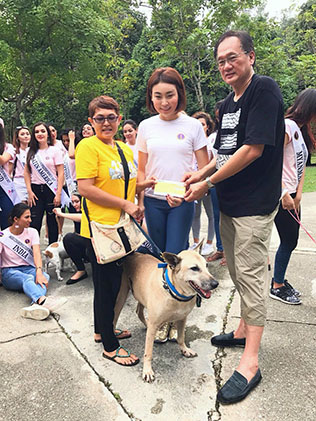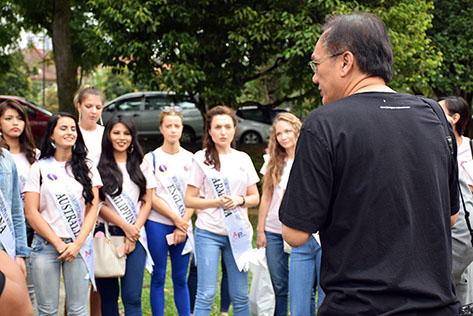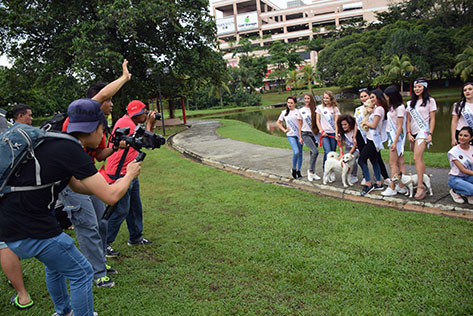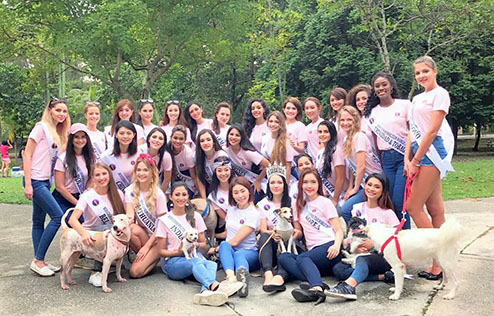 Miss Cosmopolitan World founder and organiser Amelia Liew said: "The girls are doing it for charity as part of the pageant activities to support  Furry Friends Farm as the money raised will be spent on the direct care and benefit of the animals in the farm."
The funds were raised from registration fees for photoshoot and personal donations.
Furry Friends Farm Malaysia is an animal sanctuary for over 500 animals. The farm, sprawls over 1.7 acres of land, provides shelter for many stray, homeless and abused cats and dogs and even chicken, goat as well as rabbit. It is located in Kampung Baru Kundang, Rawang, about 30 minutes drive from Kuala Lumpur.