Miss and Mrs Malaysia Kebaya 2017 finalists unveiled
A total of cash and prizes worth RM50,000 are up for grabs at the Miss & Mrs Malaysia Kebaya 2017 as 15 pageant finalist were unveiled to the public at a press conference at KL Tower on 1 Nov 2017.
The Miss Malaysia Kebaya (MKK) pageant aimed at promoting the traditional garment kebaya has been running successfully since 2012 and has expanded to launching Mrs Malaysia Kebaya and the newly minted Miss & Mrs Kebaya World 2018 that aims to promote Malaysia culture and tourism to the world, MMK founder and organiser Jason Hee said.
"We are targeting 20 to 26 finalists to be chosen for the Miss & Mrs Malaysia Kebaya grand final on 16 Dec 2017 which will be held at Menara KL's Megaview Banquet Hall. The participants will undergo a training program which include grooming, catwalk and stage presentation," Hee said.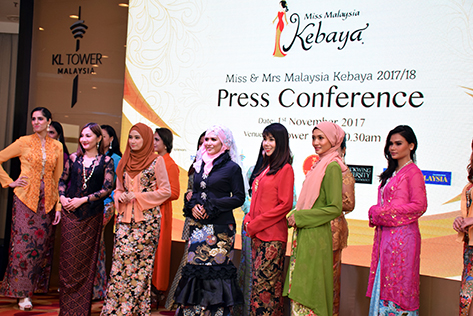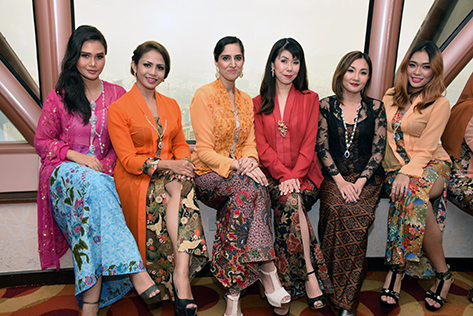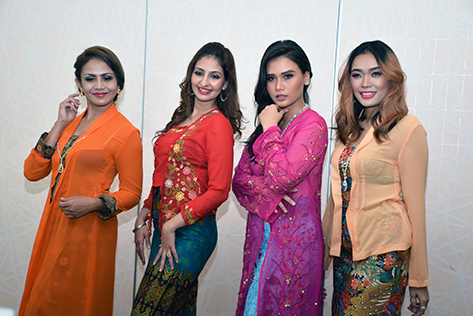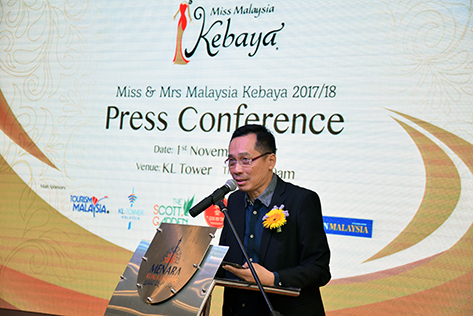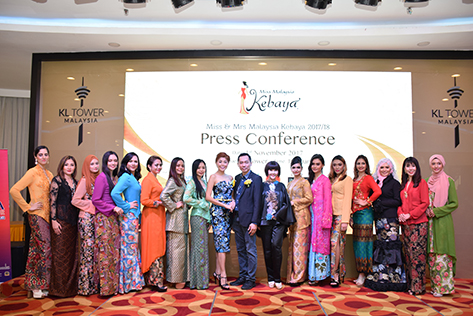 Three contestants will be selected for the following titles – champion, first  runner-up and second runner-up. In addition five subsidiary titles will be awarded to contestants namely the Best Elegant, Best Photo, Most Popular,  Most Friendly and Best Ambassador.
"The winners of Miss Malaysia Kebaya (for ages 18 to 45) and Mrs Malaysia Kebaya (25-50) will represent Malaysia to compete in the Miss & Mrs Kebaya World 2018 pageant which will be hosted for the first time in Malaysia next year," said Hee.
He said the search for Miss & Mrs Kebaya World 2018 will start on January 2018 and close on 30 March 2018.
"For a start, we will initially focus on participants from 10 countries from the Asean region," said Hee.
During the press conference, the finalists were introduced one by one by the MC and paraded in their colourful kebayas. Six ambassadors were also presented at the event.
Present at the press conference were celebrities, beauty queens, sponsors, partners and members of the media. Among others present were beauty queen Mrs Malaysia World 2015 champion Jenet Foo who is organiser and pageant director of Mrs Tourism Queen International and Isabella Liow who is national director of Mrs Malaysia Globe and organiser of Classic & Mrs Chinatown International.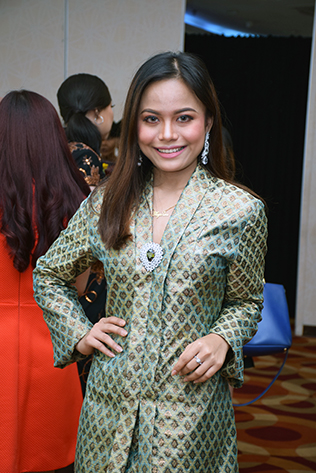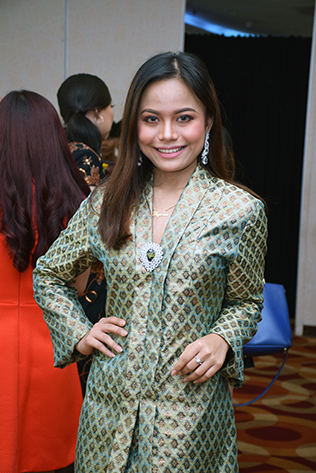 Among the finalists was 22-year-old Nur 'Athiyah Hazirah Bt Mohd Jamil from Sungai Petani, Kedah who is of mixed Indon-Thai-Baba Nyonya blood.
"I will do my best to win the Miss Malaysia Kebaya pageant," said the Bachelor in Accounting (Hons) final year student at UniKL and part-time model.
She said her modelling has helped boost her confidence. She competed in numerous competitions and done well in almost every one including the titles of Miss Inspired Malaysia 2016 and Miss Northern 2013, and subsidiary winner of Miss Photogenic Miss Malacca 2015. She was placed in the Top 5 at Pencarian Cover Girl Yezz 2011 and was among the Top 3 in Miss Penang 2017 and Miss Malacca 2015.
"I love the kebaya because of its elegant look and it's comfortable to wear," said Athiyah who loves shopping, sketching, swimming and cooking during her free time. "My favourite dish is Masak Lemak Cili Api (coconut cream with birds eye chili) and it's really easy to cook."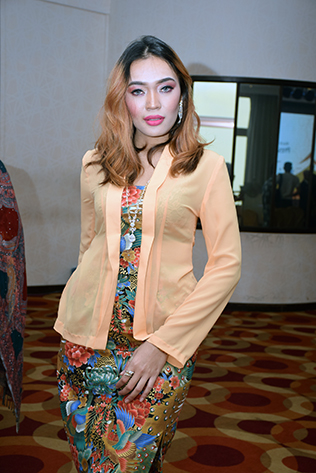 For Parry Randi, aged 25, an Iban from Miri Sarawak, she is determined to work hard to win the Miss Malaysia Kebaya crown after having won the Ratu Kebaya Aura Safina 2015.
"I feel comfortable and confident with myself. I am ready for it," she said.
The leggy 173 cm (5 feet and 8 inches) tall Borneo beauty who has been working as a nurse in a clinic in Kuala Lumpur for three years is confident getting through to the top 5 at the finale and finally winning the Miss Malaysia Kebaya 2017 title.
"I love wearing kebaya because I get the classic and elegance feel good about myself and I usually wear it to formal weddings or dinners. What I like most about kebaya is you can give it a modern fashionable twist by pairing the kebaya blouse with a pair of jeans for a perfect casual day out," said Parry who loves shopping during her free time.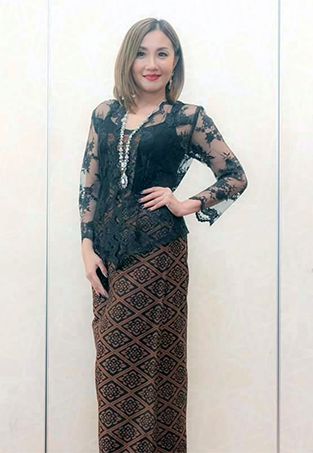 40-year-old Sandra Lee Pei Pei, a business development manager from Malacca who is contesting for the Mrs Malaysia Kebaya pageant said the kebaya held significance for her as she inherited most of the kebayas from her grandmother who created her own style and hand sewn herself.
The mother of one child said: "I'm really proud of myself as I come from Peranakan heritage and to represent my state of Melaka where Nyonya Kebaya originated from here. The Nyonya Kebaya then was a popular attire of the Peranakan women and women in high society.
"The new generation is not so much interested in this traditional attire because they are more influenced by Western trends nowadays. Hence, this pageant is meaningful to me, as one of the descendants of Puteri Hang Li Po and Sultan Mansur Shah, to keep alive this kebaya tradition and prevent it from extinction by showcasing and creating on-going public interests."
Lee previously competed and was the champion of Beauty Mama Melaka 2015 and Miss Kebaya Melaka 2003, and placed first runner-up of Beauty Mama Melaka 2016.
"I wear the kebaya as often as I can to formal events such as nyona weddings and family functions, and on Fridays at workplace. Wearing the kebaya makes me look more feminine than before yet elegant. Every time I wear them I would receive compliments."
Lee loves travelling as it is an eye and mind opener for her and her interests include reading books, online shopping and pole dancing.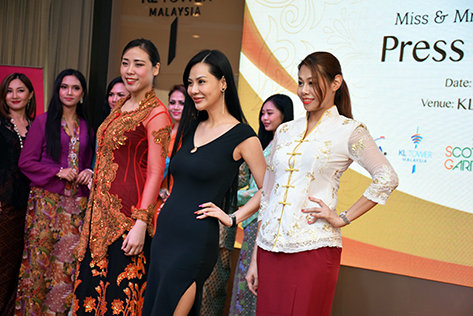 Miss Malaysia Kebaya 2017 Finalists
Parry Randi, 25
Nor Shakila Mohd Saiful Islam, 21
Siti Norisya Isa, 25
Amrit Kaur Dhillon, 27
Amalina Smith, 18
Intan Nor Shafinar, 31
Nur 'Athiyah Hazirah Bt Mohd Jamil, 22
Nor Natasha Suhaira Bt Suhaimi, 23
Nur Alisha, 19
Mrs Malaysia Kebaya 2017 Finalists
Soon Yee Cheng, 38
Sandra Lee, 40
Simran Kour, 28
Huda Binti Saber, 28
Fatin Nur Aina Bt Zulkifli, 28
Marianny Ismail, 32
Miss & Mrs Malaysia 2017 Ambassadors
Nicole Fe Lynne
Adelyn Kang
Chloe Wong
Agnes Goh
Jing Wen
Evonne Ong