Publika Comic Play 2017 returns to wow ACG fans
Its a good news to all ACG (Anime, Comics, Games) fans, Comic Play 2017 organised by Publika Shopping Gallery, Kuala Lumpur is set to return from 14 – 19 November 2017, from 11am and goes on until 10pm.
Themed 'Be Your Own Superhero' the week-long carnival with a dazzling variety of cosplay components that include art exhibitions, mini collectors library, movie screening, panel/talk, bazaar, stage performances, retro gaming experience, artists alley, cosplay competition and board games will be held at four different venues within Publika Shopping Gallery – the Gallery, the Square, White Box and Black Box.
At a press conference held at Black Box on 7 Nov 2017, Publika Shopping Gallery's retail and assets management general manager Devamanokaran Poonagasu said: "It has always been in Publika's DNA to continue incubating the next generation of talent and providing an avenue for communities to actively engage with arts and culture.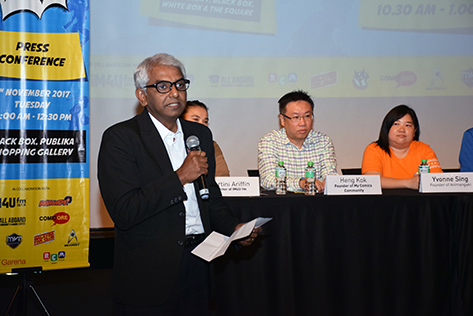 "Now we're pleased to announce that this year we look forward to an exciting convention working with collaborative synergy among the seven distinct cosplay and comics communities in Malaysia spanning across 6 days – All Aboard Community Gaming Center, AniManGaki, Comicore, im4u, My Comics Community, Outpost Productions, Star Wars Malaysia Fan Club and MVP Mobile Arena.
"We hope the patrons, especially youths will embrace this opportunity to obtain a better understanding on the Anime, Comics, Games (ACG) scene. Publika will continue its initiative in delivering unconventional and impactful events."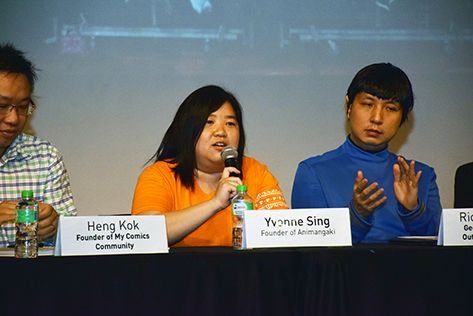 AniManGaki founder Yvonne Sing said: "The is our first collaboration with Publika Comic Play in managing the cosplay competition and artist alley. We are always excited to provide more platforms for cosplayers to come and showcase their talent. Cosplay celebrity judges will be present to rate the costume and performance."
She said the interesting part in Comic Play is there will be less pressure for cosplayers especially the newbies as it gives them a chance and more leeway to experiment and try.
For fans of Star Wars and Superman, there will be special screenings of the block buster movies, namely "Star Wars – A New Hope", "The Empire Strikes Back", "Return of the Jedi", "Star Wars – The Force Awakens" and "Man of Steel" at Black Box on the 18th & 19th of Nov.
To find out more, log onto Publika Comic Play's event page at https://www.facebook.com/events/1092528687515487/