The Kid From The Big Apple 2 red carpet gala premiere at GSC Mid Valley
Three Pictures Sdn Bhd, a Malaysian award-winning production company renowned for The Kid From The Big Apple, hosted The Kid From The Big Apple 2: Before We Forget Red Carpet Gala Premiere at Golden Screen Cinemas, Mid Valley Megamall, Kuala Lumpur on 9 November 2017.
The cast members of the film were present at the event such as Hong Kong veteran actor Tommy Tam, better known by his screen name Ti Lung and for starring in Shaw Brothers' classic martial arts films, Sarah Tan, Jason Tan, Debbie Goh, Hong Kong's rising star, Shaun Tam as well as director Jess Teong and producer Stanley Law.
Hundreds of fans turned up to catch a glimpse of their favourite stars of the film as they walked on the red carpet to loud cheers.
The Kid From The Big Apple 2: Before We Forget reunites Tommy Tam (Ti Lung) and Sarah Tan as the iconic grandfather-granddaughter duo. Jason Tan also returns to the silver screen as the adorable Ah Bao while Malaysian well-known actress Debbie Goh and Hong Kong's Shaun Tam join the cast as two new faces.
The sequel resumes where the first film left off with Chun Gen (played by Ti Lung) moving into his new family house. However, this time around, the film plunges deeper into the sentimental elements by touching on real-life issues that resonate with people from all walks of life.
Written and directed by Jess Teong, the sequel, just like the first film, highlights the importance of family ties, traditional values and carries a key message of cherishing each and every family member while we still have the privilege to do so.
"On a day to day basis, face-to-face communication has been drastically reducing. Our film aims to remind our audiences on the importance of family ties as well as to encourage them to be expressive with their love before it's too late.
"The issues portrayed in the sequel are relatable to many people in Malaysia, as well as all over the world but these issues haven't really been looked at seriously. Through this film, we hope to educate and inspire audiences on ways to deal with problems such as dementia while it is still in its preliminary stage," said Jess Teong.
The Kid From The Big Apple 2: Before We Forget is set to be officially released in cinemas across the country on 16 November 2017, and followed by other countries such as Singapore, Hong Kong and Taiwan.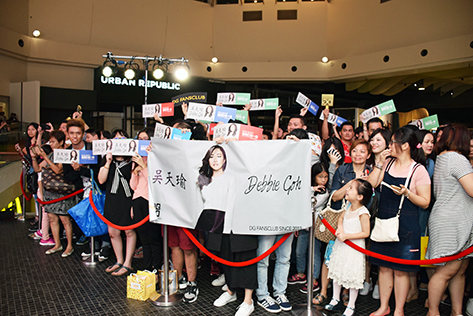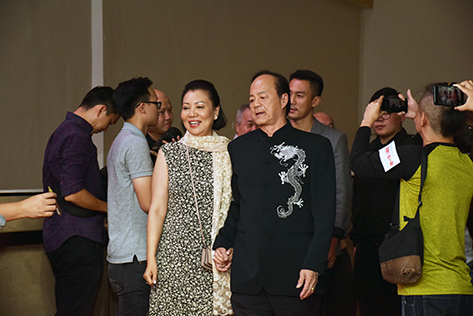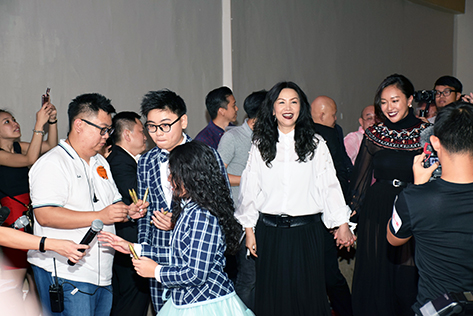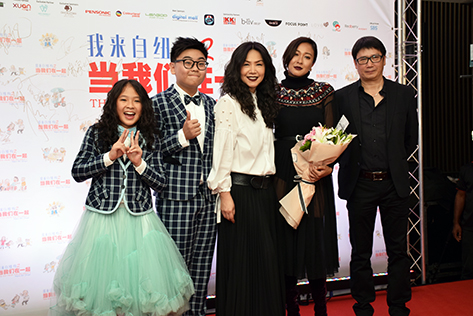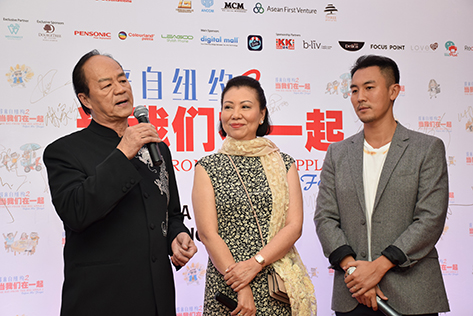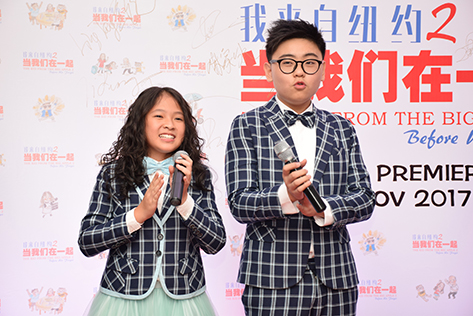 About The Kid from the Big Apple
The Kid from the Big Apple (我来自纽约) is a 2016 Malaysian Chinese film about family values and filial piety and starred Sarah Tan, an 11-year-old girl from New York who was forced to move to Malaysia to stay with her grandfather played by Hong Kong actor Tommy Tam, better known by his screen name Ti Lung.

The film garnered four awards for Best Actor (Ti Lung), Best Supporting Actress (Jessica Hester Hsiuan), Best Writing (Jess Teong) and Best Newcomer (Sarah Tan) at the 7th Macau International Movie Festival 2016 and two awards for Best Child Actor (Sarah Tan) and Special Jury Award at the 28th Malaysian Film Festival 2016. On Nov 5, 2017 the film garnered two Supreme Awards for Lifetime Achievement Award (Ti Lung) and Best Screenplay (Jess Teong) at the PROFIMA International Film Festival Malaysia 2017.
About Three Pictures Sdn Bhd
Three Pictures Sdn Bhd is initiated and founded in 2010 by renowned producer/director Stanley Law. It is a movie production company that engages the key value chain of filmmaking – spanning from development, production, distribution and marketing of commercial movies for main Asian territories; as its primary market and the rest of the world as its secondary market. With over 20 years of production experience, Stanley has produced over 300 hours of highly-popular TV programs both locally and internationally with many being award-winning international productions with Hong Kong, China, Singapore and Indonesia. For more information, visit https://www.threeproduction.net