Putrajaya: Up up and away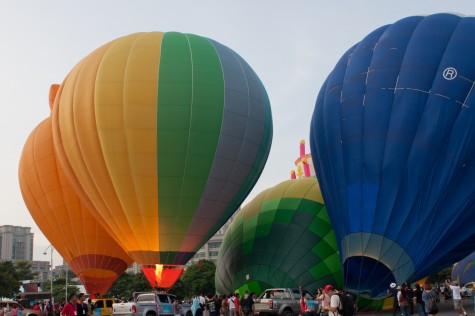 It is 6am in the morning in Putrajaya.   Some 200 visitors are already queuing up for the popular tethered balloon ride.
At the Alaf Baru Monument, final trial runs are made by the competing balloonist to ensure that all their equipments are functioning properly.
All the 26  balloons are gradually being inflated with hot air and ready for lift off.
This is the 4th Putrajaya International Hot Air Balloon Fiesta 2012 which is expected to attract 300,000 visitors.