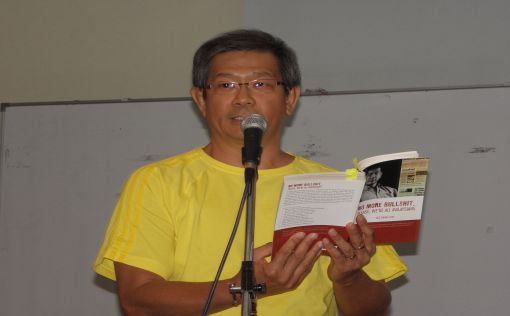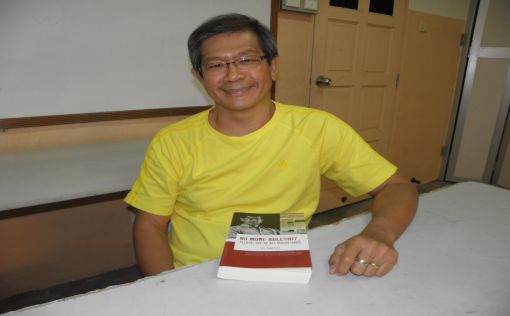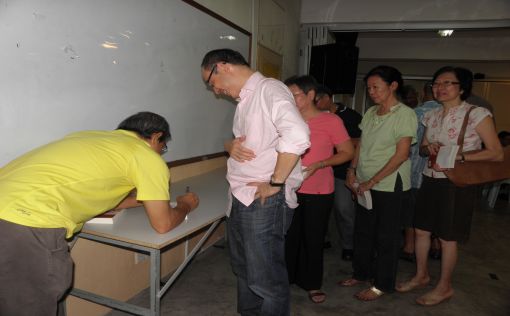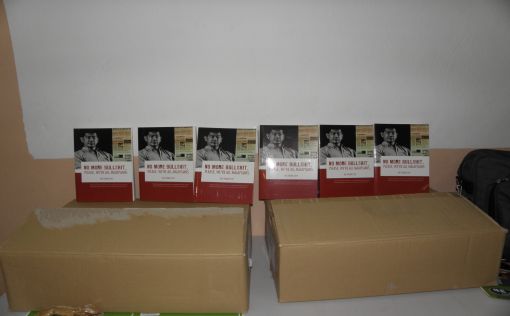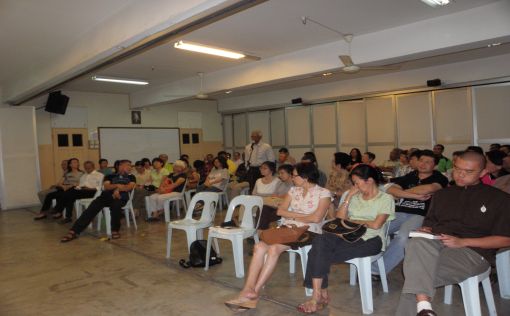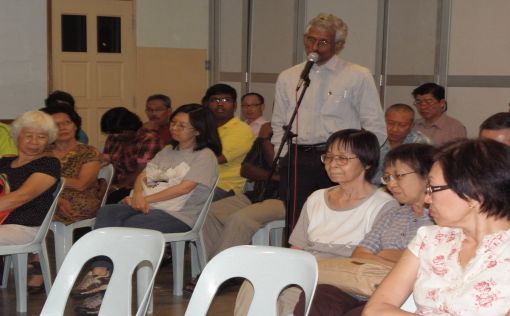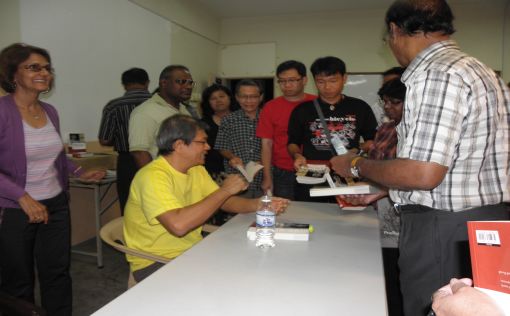 Kee Thuan Chye, a renown activist for change, recently conducted a book reading session at the Cathedral of the Holy Spirit.
He kindly obliged to an interview with CJMY before his reading session began.
When asked why he wrote the book he said that the impending General Elections was exactly why he came out with his latest book.
"I want to show Malaysians that we have to speak up without fear. My main idea is to see a better Malaysia. There are a lot of wrongs happening in our country, thus we have to speak up."
Kee's third book 'No More Bullshit, Please, We Are All Malaysians', apart from containing poems and excerpts from his play, it is filled with his candid, honest, direct commentaries on Malaysian politics.
He said that he carefully selected the commentaries which were relevant to the current political atmosphere for publication in the book. He hopes the book will provide an alternative perspective to readers.
His long term goal was to provide people with a source where they would have a clear yet critical view on Malaysian politics.
He also hopes that his book might reach out to those in the rural areas,  where the people rely mostly on the mainstream media.
"I hope that with my books on the shelves,  people might be enticed to read it. It is one way to attract the rural people, who hardly read alternative news." Kee said.
Kee did not hide his disdain for former Prime Minister, Dr Mahathir, where four chapters including 'The Mess Maker' was dedicated to him.
He became interested in politics in the 70s, when he joined the National Echo. At that time, he started writing hard-hitting editorials on politics.
He was fond of telling the story of how he wrote an editorial piece criticizing Dr Mahathir for warning that Malaysia would 'shoot' the Vietnamese boat people if they tried to land on our shores. Dr M later insisted he had said 'shoo' and not 'shoot'.
"Dr Mahathir muzzled the press during his time as Prime Minister, the press was not allowed to criticize him at all," said the author.
When Kee found that he could not expressed his thoughts in mainstream media, he resorted to writing political plays. He retire from journalism in 2009 and now writes regularly for online news portal like Malaysian Digest, Free Malaysia Today, Malaysiakini.
When pressed for his view on the coming GE, he was of the opinion that BN will most likely win because of Sabah and Sarawak. However, he said "we do need a change of government," hoping that there would be "a clean and fair elections".
A review of Kee Thuan Chye's book can be found at  http://cj.my/post/40082/championing-change/