Myanmar national found hacked to death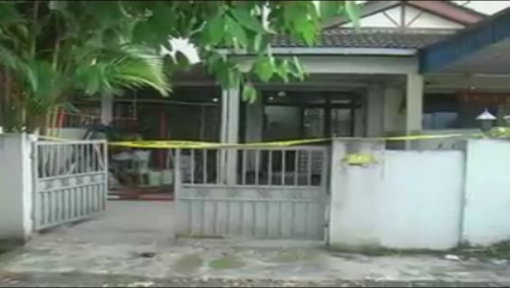 A Myanmar national in his early twenties was found dead in the living room of his home in Taman Kemuning, Kulim, Kedah, here, yesterday.
The dead victim has been identified as 22 year old, Teo Naing, who is been employed as a construction worker here.
It was reported that the dead victim has been staying in the said house with his brother and three others also believed to be of Myanmar national.
According to the neighbours who overheard the commotion, said, they heard the victim was arguing with one of the housemates before he was found dead.
The body was discovered by the dead victim's brother at about 3pm the same day.
The victim's head and neck were hacked while one of his ears has been sliced off.
According to Kulim District Police Chief, Ghuzlan Saleh, the preliminary forensic finding indicated that the dead was a victim of a murder.
The body has been taken to the Kulim District General Hospital  for an autopsy after which arrangement will be made for the body to be sent back to  Myanmar.
Kulim District Police Chief, Ghuzlan Saleh said, the police are currently looking for a Myanmar national suspect in his twenties to assist in their investigation.
The suspect who is believed to be one of the dead victim's housemates has gone missing since.
The case is being investigated under the Section 302 of the Penal Code for murder.