Nurul blames UMNO for Kg Kerinchi woes
The remaining 34 families in Kg Kerinchi, Kuala Lumpur received a notice to vacate their premises before April 3, 2012 by the Jabatan Tanah dan Galian Wilayah Persekutuan (PTG).
Classifying them as "trespassers", the authorities sent in cranes, bulldozers, lorries and a demolition team who went floor by floor, breaking into apartments.
The Lembah Pantai MP, Nurul Izzah was present to persuade the authorities to extend time for the remaining residents to vacate.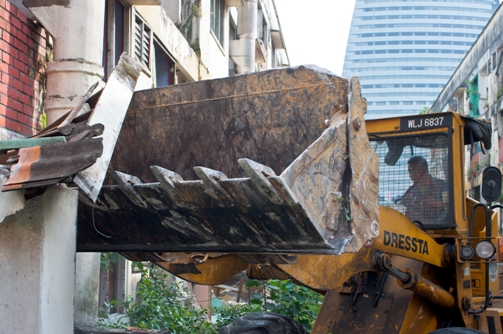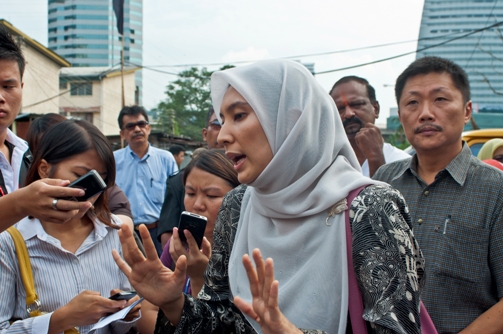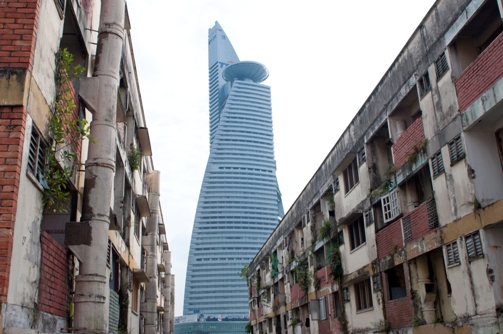 Two of the 4 storey flats, with the Menara Telekom in the background