Taylor's college empowers Burmese refugee children
Malaysia is not a signatory to the 1951 United Nations Refugee Convention, as such refugees and migrants, particularly those who are not registered with the United Nations are not accorded any legal rights.
However, this has not stopped a group of young Taylor's College students and lecturers from stepping forward with their "Everyone has hope" project to help a select group of  Burmese refugee  children from the Chin State in Western Myanmar.
Constant harassment and oppression by the Myanmar Government, have forced many ethnic minorities to migrate and seek refuge on foreign soils. The situation in the Chin State has been made particularly made worse by a famine over the past few years.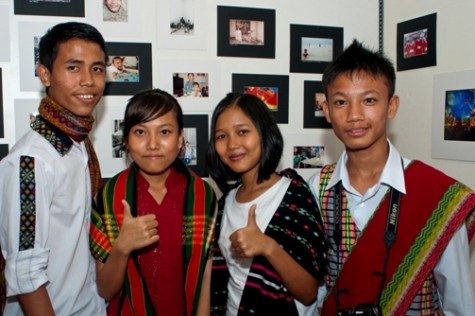 From L to R: Simon (15 yrs old), Hua Pi (16 yrs), Biak Nei Zing (14 yrs) and Philip (15 yrs). They are  from the Chin State in Myanmar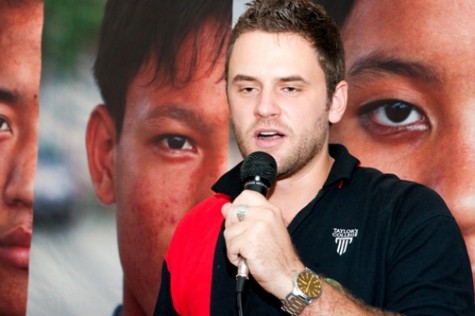 Colin Boyd Shafer
CJMY spoke to Colin Boyd Schafer, a lecturer in Taylor's College and the founder of the "Everyone has hope" on his inspiration for this initiative.
"This project basically started after I saw the movie, Born in a brothel, where a photographer taught children of sex workers photography to make them feel better and sort of liberate them from the situation they are in.
In Malaysia, refugees, in general are in a very marginalised situation. They need a lot of help and they do not have enough support from the Government, as they are classified as illegal immigrants"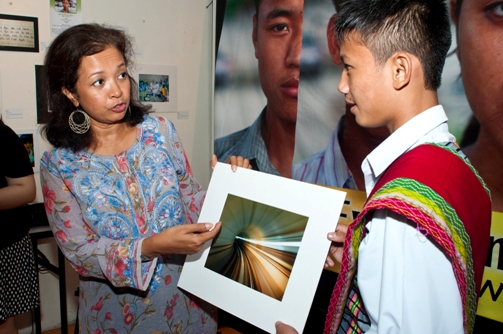 Marina Mahathir receiving a momento from Philip, aged 15
Marina Mahathir, a very strong proponent of human rights and socio-political issues, was the Guest of Honour at the opening of the "Everyone has hope" Exhibition held at the Cube Gallery,  Ampang Point on the 14th April 2012.  More than 100 people turned up for the opening and especially heart warming was the support from the International communities.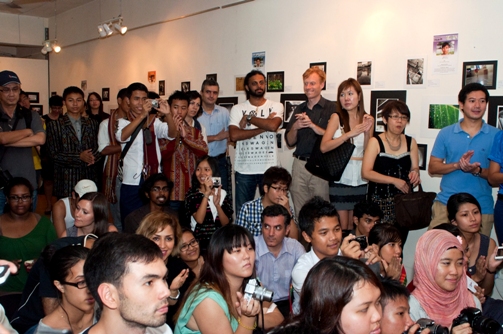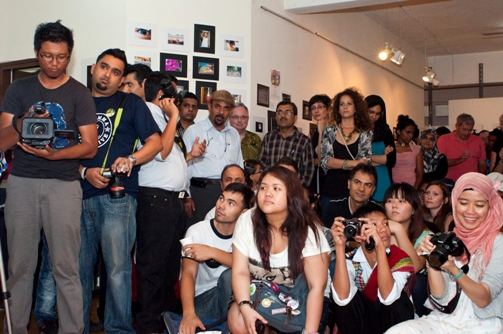 In an interview with CJMY, Marina said: " I think the photography exhibition allows the Burmese refugee children to express themselves in a medium which is easily available and understood.  Some of them have real talents in the way they expressed themselves. This project allows the public to have a window into the life of a refugee"
The highlight of the evening was 2 pieces of unique archival prints done by the Burmese children which was auctioned off by Marina as the chief auctioneer for between RM300 and RM500.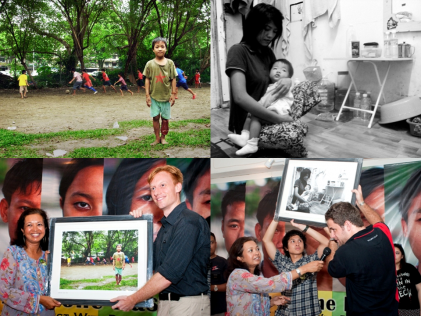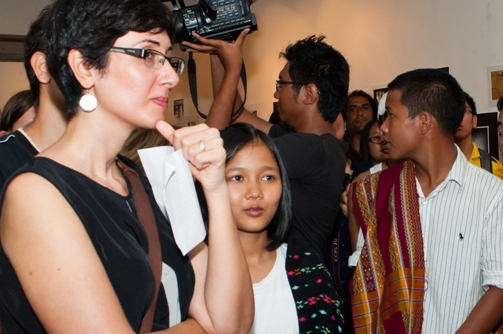 Nafise Motliaq, an Iranian professional photographer who helped to teach some of the young Burmese children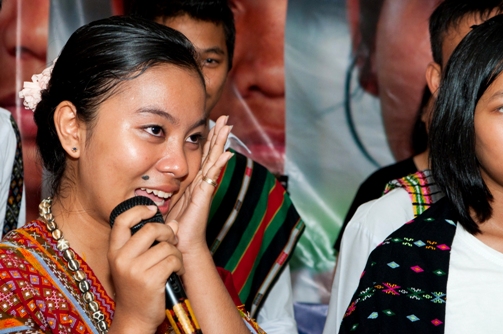 Rakill (Rachel) aged 13, one of the young Burmese children exhibiting her work
The star of the exhibition was definitely Ms Rakili (Rachel) aged 13, who not only speaks fluent English but is an accomplished singer as well.  Tears in her eyes, she addressed the mix crowd and  thanked Taylor's College for the love and care that has been showered upon them.
To show their appreciation to  all those who were present, the young Burmese photographers broke into an English and a Burmese song.