Dr Khim: Workers should support Bersih 3.0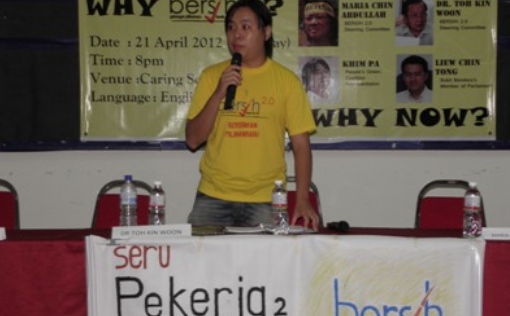 Speakers advocating a free and fair elections enlightened the audience at Kompleks Masyarakat Penyayang, George Town, on April 21, in a forum titled 'Why Bersih? Why now?" which was organized by Suaram Penang.
In the forum, Dr Khim Pa, representing the People's Green Coalition appealed to workers to rally behind Bersih 3.0.
He said more often than not, it was the workers who have their rights trampled or who faced a horde of problems including industrial pollution, no minimum wage, union bashing, influx of foreign labour and so on.
The other speakers were Dr Toh Kin Woon and Maria Chin Abdullah, both, members of the Bersih steering committee and Bukit Bendera MP Liew Chin Toong.
"A longer campaign period is essential for the candidates to better prepare themselves and also for the voters to be well-informed." said Dr Toh.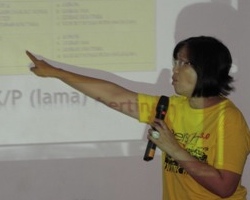 "Sufficient time should be given for candidates to come up with plans or manifesto or to state where they stand on certain issues. In this way, the rakyat will have the opportunity to access them."
Dr Toh also said that Bersih 3.0 is all about empowering the rakyat to understand the electoral process and to save our electoral system.
It is also about claiming our integrity and honor, he added.
Maria Chin Abdullah showed the audience some discrepancies found in the electoral roll, like dead persons being registered as voter and double registration.
She also explained about the amendments to the Election Offence Act 1954, which was passed during the Parliament sitting on April 19. Maria said that Bersih 3.0 is necessary because it is time for the rakyat to send a clear and loud message to the government that enough is enough.
"We have to make it clear to the government that we want a clean and fair election. We have to tell them this is our rights, do not steal our right." she said.
Liew also concurred with Dr Toh that a longer campaign period is needed so that voters will have time to scrutinize and assess the candidates.