Bersih 3.0: Malacca folks walk on albeit foiled plans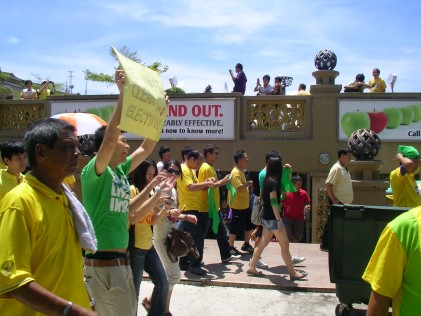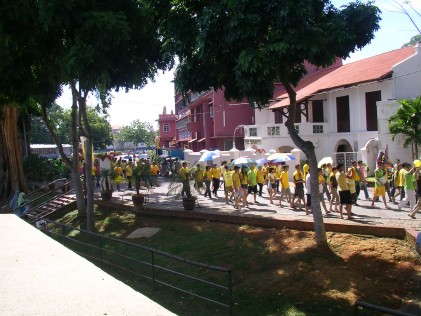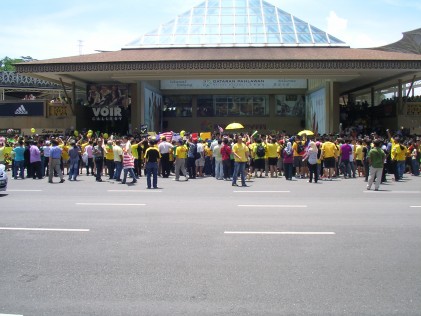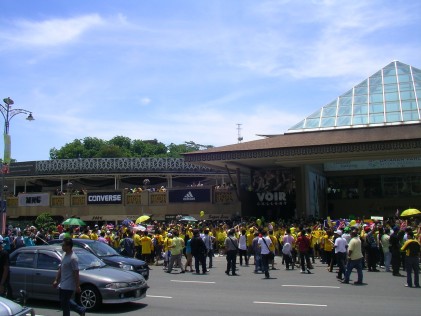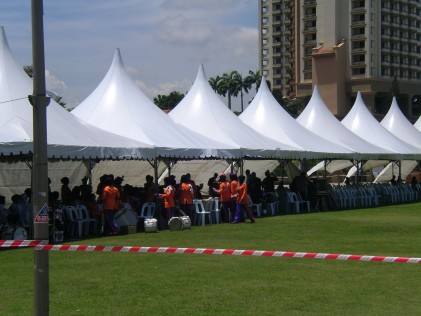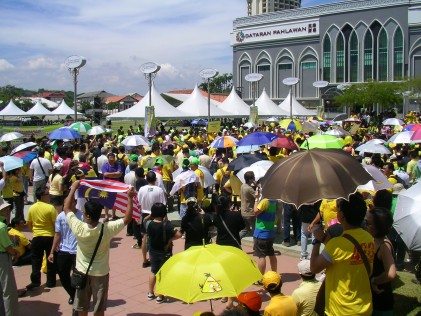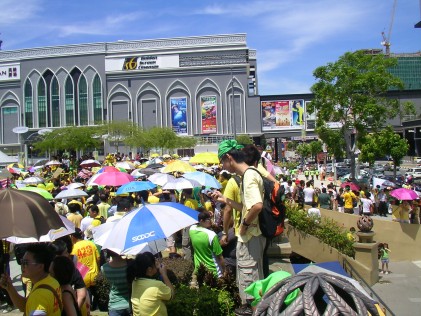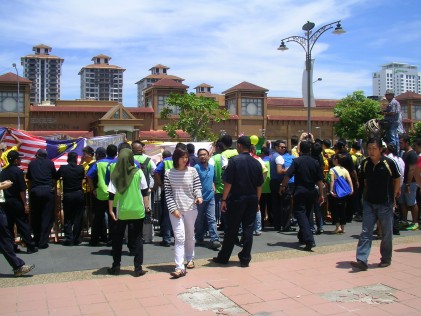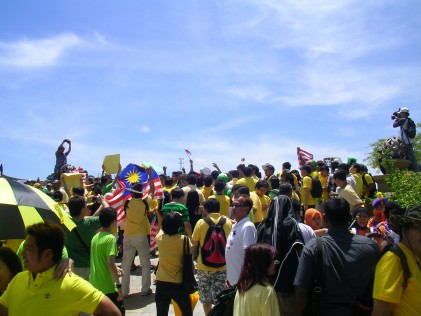 Dataran Palawan where Bersih 3.0 was to take place could not be held as the field was retained for another function by the Melaka State Government and the field was out of bound to outsiders.
Only band players and the singers who were taking part in the contest were allowed on the premise.
About 1.45pm Bersih 3.0 supporters started to gether at the far end of the field adjacent to Equatorial Hotel.
At the same time another group gathered at the entrance of the Dataran Palawan's main building as another group of Bersih 3.0 supporters from the field started to move in to join the other group at the main entrance of Dataran Pahlawan.
One supporter, who wish to be known as Low was allegedly pushed by a man in police uniform against the metal railing placed there to stop the supporters going into the field. He was bruised by the rough action of the man in uniform.
The two groups joined at the entrance of the building shouting "Bresih…Bersih" and aws supported by drivers honking as they drove pass the building.
As the supporters swelled to about 4000 more than 100 police reinforcement were seen at about 2.42pm.
More supporters poured into the vicinity and started to march towards the McDonalds building.
Over some time the crowd grew to about 6000 supporters and they all marched to the Bastion House which is behind the DP building.
When the supporters reached the Bastion House they halted while chanting the Bersih slogan when a group of about 20 youth who wearing red T shirt  with words Patriot and Perksa start to taunt them by shouting Bersih Kotor.
The sitiuation became tensen and plastic cups were seen to be flying and very soon a barricade of Policemen were formed to separate them.
No untoward incidences happened as both sides were chanting their respective slogans.
The event ended at 4.32 after Khoo Poay Tiong gave a short press statement and to a question by Citizen Journalaist Malaysia as to wheather Ambiga would be detained, he replied "if she is detained another 1000s Ambiga will be born".