May Day: NUBE paints KL red
It was a spectacular sea of red if you happened to be at Pasar Seni this May day morning.  Today is the first of May internationally recognised as Labour Day.  The scene here is in contrast to the sea of yellow two days ago at this very place during the Bersih 3 rally.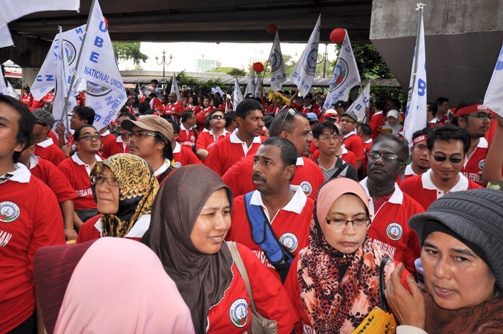 More than 2000  members of the National Union of Bank Employees and many support groups and NGOs are gathering here in front of Pasar Seni for the march.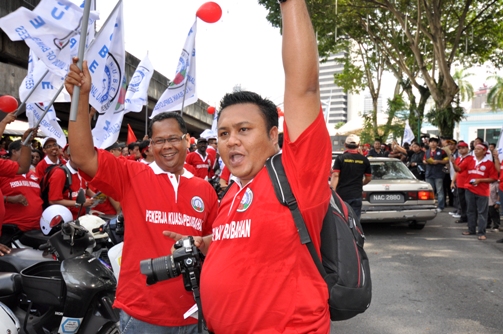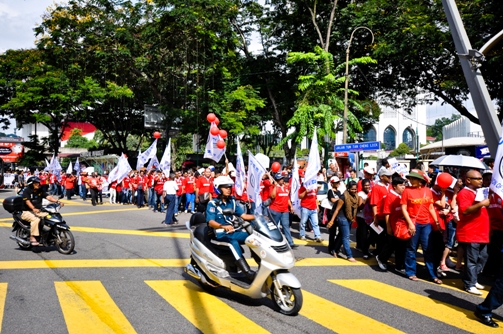 The National Union of Bank Employees is celebrating May  Day 2012 with a protest march from Pasar Seni to Menara Maybank.  Under the watchful eyes of the police, who gave the marchers a wide berth,  the union members  march along Jalan Tan Cheng Lok to Menara Maybank which is  half a  kilometre up the road at Jalan Tun Perak.  A few traffic police were seen helping to direct the traffic.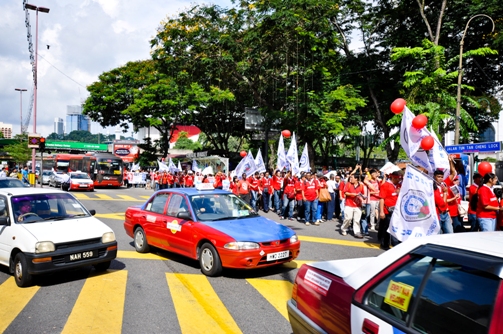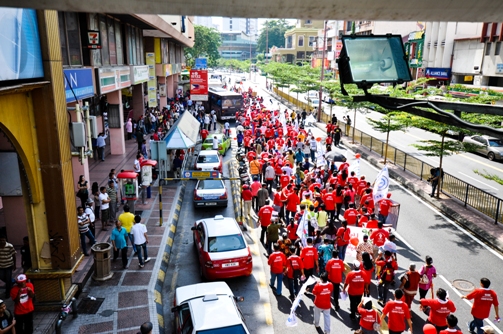 It was a very peaceful albeit noisy march, with the marchers chanting "Hidup rakyat" along the way.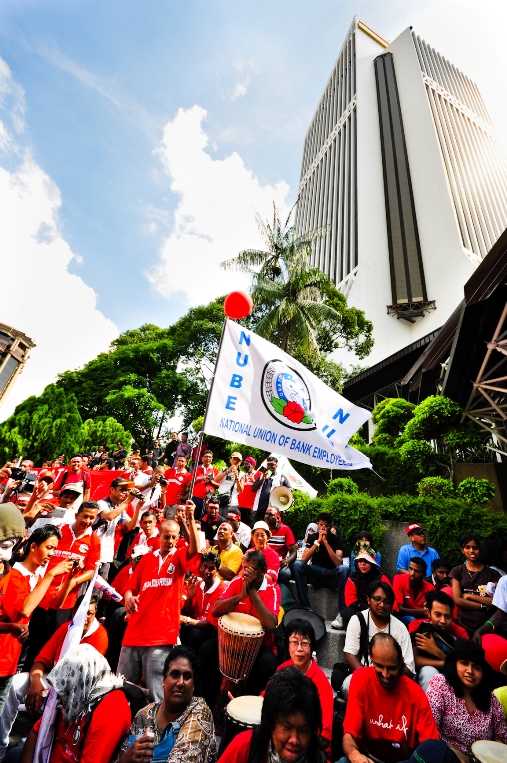 Menara Maybank was chosen as the place to end the march because the Union is not happy with the bank's recognition of an in-house union and have accused the bank of union busting activities.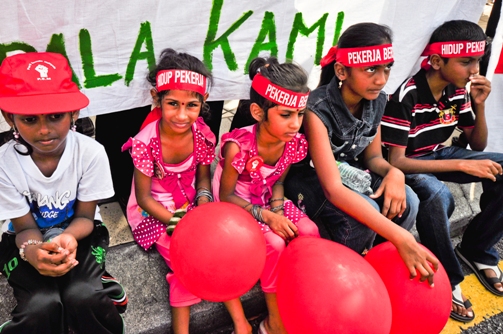 Some very young kids who were accompanying their parents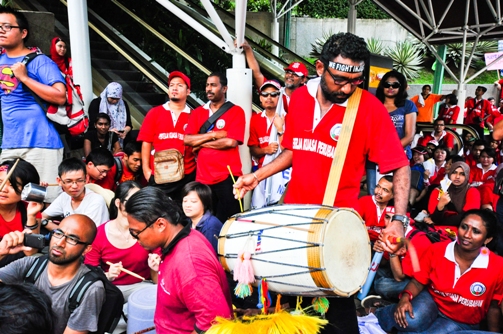 To entertain the members there was a Bhangra drum performance followed by a short play depicting the evolution of union movement in the world.
Union members listening to the many speeches made at the doorstep of Menara Maybank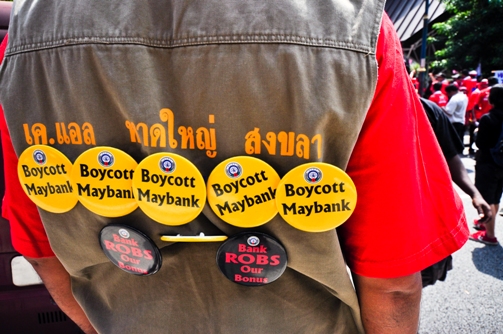 This members message is loud and clear.