Photoblog: Sungai Pelepah…a slice of nature's gift
A group comprising 13 adults and 7 children went on a 6-hour jungle trek along Sungai Pelepah and its waterfalls in Kota Tinggi, here, recently.
Sungai Pelepah is situated  some 65km from Johor Bahru.
The jungle trek expedition was organized by the Malaysian Nature Society (MNS), Johor branch to encourage more people to get closer with nature.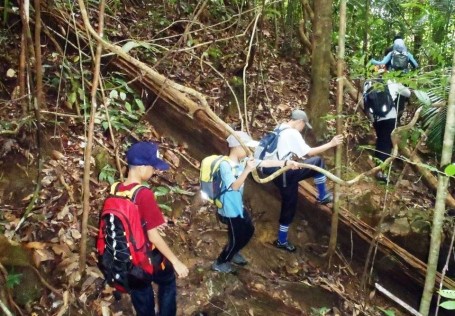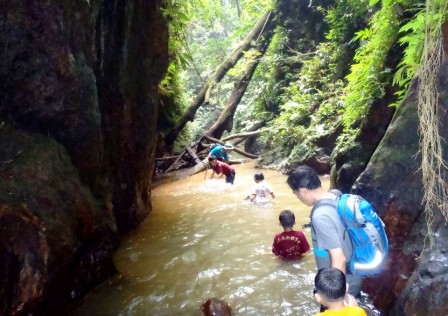 Wee Soon Chit, 46, the vice-chairperson of  the Johor branch Malaysian Nature Society said,  he hope that children will learn to love nature activities in future.
He encourages parents to expose their children more to nature and not to be fearful of it.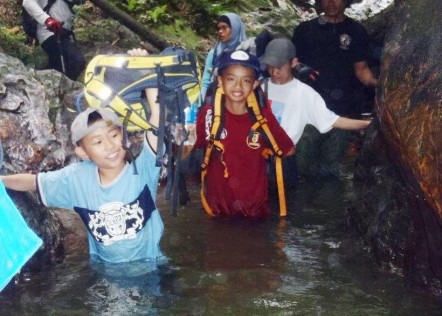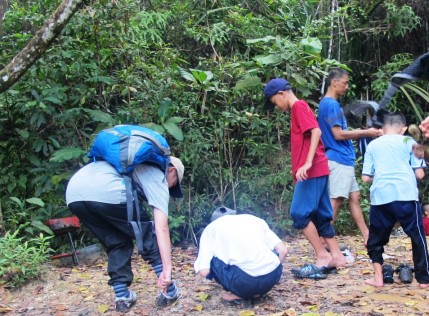 Abdul Hamid Abdul Rahman, 57, the group leader and an active member of MNS for more than 10 years said, he likes the friendship and the company of the group and hope that everyone can do more for nature conservation.