Kindergarten shuts down due to HFM disease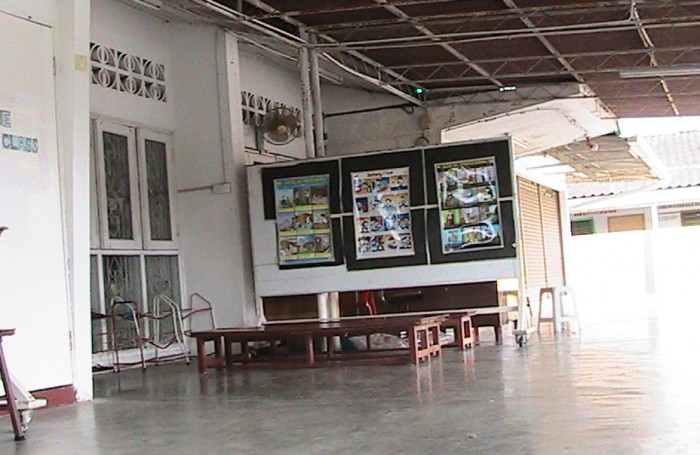 A privately owned kindergarten here in Alor Setar, Kedah opted for temporary closure of a duration of 10 days after several children showed signs and symptoms of the hand, foot and mouth disease (HFMD).
When contacted by Citizen Journalist Malaysia (CJMY), the head-teacher who runs the kindergarten, said that initially, only one student was hospitalised about a week ago for HFMD. However, a second case was detected this week and was also admitted immediately.
As a precautionary measure, the management decided to inform the Ministry of Health (KKM) of the situation, following which an officer from the State Health Department paid the pre-school a visit yesterday to follow up on the students who were hospitalised, only to find that three more children were showing early signs of HFMD, with a few spots appearing on their feet.
"We check each and every student every morning when they come into school as we don't want to take any chances. All it takes is for just one student to contract something and it will spread to every other child in the class",  said one of the teachers who was interviewed.
"The Ministry of Health did not issue any close order yet, however we didn't want to take any chances. So we decided that it was in the best interest of everyone for the school to be closes temporarily. This was the very first time our school encountered HFMD."
Hand, foot and mouth disease, also known as Singaporean influenza in some countries, is viral illness that usually affects infants and children younger than 5 years of age. Symptoms include fever, blister-like sores in the mouth (herpangina), and skin rashes.
It is usually caused by an intestinal virus called the Coxsackie virus. It is contagious and spreads through direct contact with the mucus, saliva, or faeces of an infected person. It typically occurs in small epidemics in nurseries, play-schools or kindergartens.
There is currently, an outbreak occurring in Setia Alam, Selangor where several nurseries have been instructed to close temporarily. About a month ago, the Sabah Health Department instructed six play-schools in Penampang, Pitas and Tenom to be shut down, following 149 HFMD cases that was reported in the state since January this year.
In 1997 Sarawak was hit with a very serious epidemic where 31 children lost their lives to the disease.