Mahathir: BERSIH 3.0 is a ploy to topple government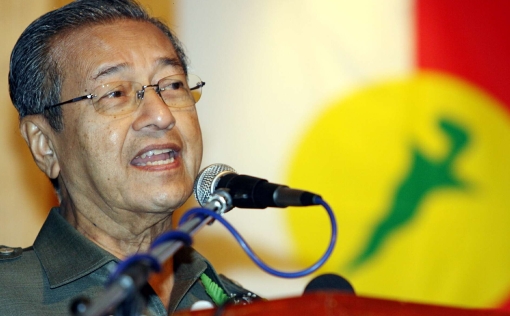 The former Prime Minister, Dr Mahathir Mohamad, accused the the opposition parties, namely Parti Keadilan Rakyat (PKR), DAP and PAS, of being the force behind the recent BERSIH 3.0 demonstration in Kuala Lumpur.
 He claimed that it was just another one of the many ploys orchestrated by the opposition to topple the duly elected government by accusing the ruling government of elections frauds.
Dr Mahathir, a patron of the Malaysian Council of Former Elected Representatives (Mubarak), said this when delivering his keynote address at a Statesman's Discourse organised by the council in conjunction with their ninth annual general assembly at the Holiday Villa Hotel, in Alor Setar, here, recently.
Accusing the federal government of cheating in the elections, the opposition parties hope to get the support of the people to reject the election results that was democratically voted by the citizens of the country, he added.
Speaking further, he said, "…and so they want to topple the government through demonstrations and when the government does not fall, the opposition parties will appeal to the foreign powers to help and bring down the government even if it means using of fire power", he reiterated.
He went on to advise the people to think for themselves and be extra vigilant in choosing proper leaders who will safeguard the country's independence and will not allow the country to become colonised again by any foreign powers.
He also said that the people can ensure all this happens by conferring Barisan Nasional (BN) with a landslide victory in the upcoming 13GE, which would then guarantee the continuous progress of country, as well as ensure that the people enjoy greater prosperity.
Dr Mahathir advised the people to always remember all the good that BN has done for this country since its independence and reminded everyone all the development programmes that it has undertaken was to ensure that the well being of the country and its people are always taken care of by the BN government.