Super steps for healthier living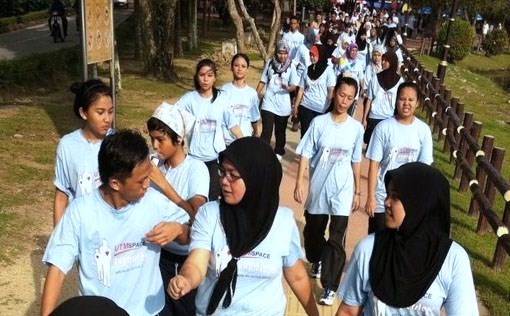 The air was fresh and the sky was clear. Indeed, it was a beautiful Sunday morning when some 800 people from different backgrounds, races and ages took their time to participate in the walk to better health at the Titiwangsa Lake Gardens in Kuala Lumpur recently.
The "Supersteps Walk For Health" event organised by part-time degree course students in management (marketing) from the School of Professional and Continuing Education, Universiti Teknologi Malaysia (SPACE UTM) will definitely go in a long way towards creating a healthier nation.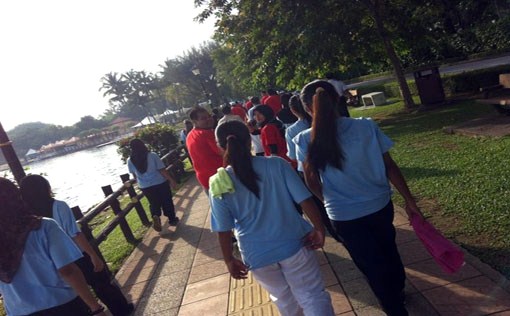 Taking the cue from the "10,000 Steps A Day" walking campaign by MySihat (Health Promotion Board) of the Health Ministry to promote a healthier lifestyle, event organizing secretary Faridzul Adzli Bin Mad Adim said the underlying objectives of the programme are multi-pronged: To fulfill the social responsibility by addressing the problem of health and ideal healthcare; to promote knowledge on the importance of continuous health checks; to identify health problems and to act before it becomes too late.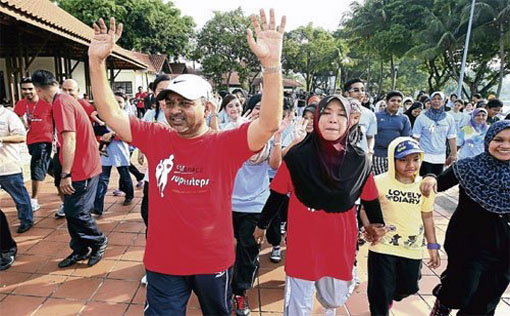 The people started gathering from 7.00 am onwards at the site of the former Eye on Malaysia ferris wheel for an aerobics warm-up exercise (senamrobik) before they stepped out onto the track for the 4 km walk around the magnificent Titiwanga Lake Gardens led by SPACE UTM director and GPB Corporation chairman Dato' Syed Abu Hussin Bin Hafiz Syed Abdul Fasal who launched the event.
Other interesting line-up of health promotion activities held included health screening for BMI, glucose level and blood pressure, health consultations, silat and taekwondo demonstrations and lucky draws.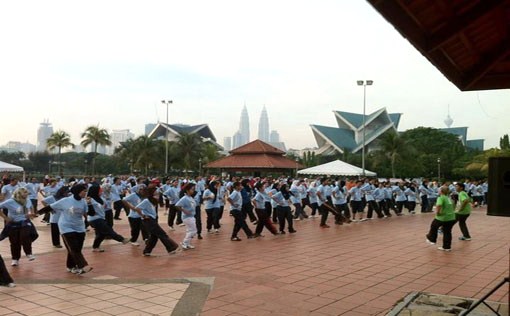 "We are happy with the response and the wide interest received from the public because we have achieved MySihat's aim to develop and produce a healthy Malaysian society."
Among the sponsors from the government sector who made the event a success were the Federal Territory Health Ministry, Kuala Lumpur Metropolitan University, Health Centre of UTM Kuala Lumpur and the Faculty of Dentistry in Universiti Kebangsaan Malaysia (UKM), whilst the private sector contributors were, among others, the Konsortium Pembekal Daging (KOPEDA), Terumo Interventional Systems, IDS, Maroz Tailoring, Menara Optical and several individuals.