Nigerian student sent to the gallows for drugs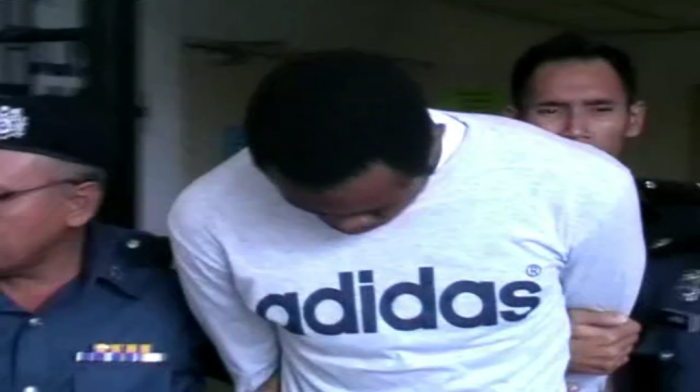 A Nigerian man furthering his higher education here in Malaysia was sent to the gallows by the High Court, here in Alor Setar, today, after he was found to be guilty of trafficking illicit drugs two years ago.
James Kamara, a twenty three year old student from Kuala Lumpur, was found guilty for commiting the offence of trafficking 18.81 kg worth of cannabis or commonly known as marijuana (better known as ganja in Malaysia), on the night of Sept 13, 2010, at a terminal of the Shahab Perdana bus station here in Alor Setar, at about 9.05pm.
Kamara was charged under Section 39B (1) (a) of the Dangerous Drugs Act (ADB) 1952 (Act 234) and was sentenced under Section 39B (2) of the same act which carries with it the mandatory death sentence by hanging upon conviction.
In meting out the sentence, the Judicial Commissioner, Mohd Zaki Abdul Wahab, said in his judgment, that he made the decision after coming to a conclusion that the prosecution had succesfully proven the prima facie case brought against the accused by the Royal Malaysian Customs Department (JKDM).
Mohd Zaki also said that both the accused and his defence team had not done enough in their arguments as well as with their evidential proof and as such had failed to raise a reasonable doubt in the prosecution's case that was made against Kamara.
It was understood that Kamara, a Nigerian national, came into the country with a student's visa and was pursuing his higher education at a private higher learning institution in Kuala Lumpur, when he was arrested for drug trafficking.
Kamara, seemed quite calm and did not get emotional when Mohd Zaki read out the judgment and delivered the sentence. Lawyer Burhanudeen Abdul Wahid, represented the accused as his advocate, while the JKDM deputy public prosecutor, Nur Sarah Dina Baharudin prosecuted.