SPA nullifies newspaper reports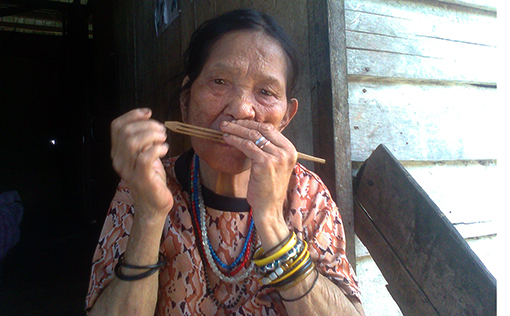 The Sarawak Penan Association (SPA) expressed shock and regret with the published article about the Penan community in the Apoh-Tutoh-Patah area.
SPA chairman, Goh Kui Lee and the Penan community is upset with reports made by TK Juwin Lehan, a leader of the community from Apoh Tutoh in the interiors of Baram.
It is very unbecoming of Lehan to say that the Penan people are influenced and mislead by Non Governmental Organisations (NGOs) as published in The Borne Post on 8th of May 2012.
Goh also expressed regret at the statement made by the Penan chief who said that his community no longer wanted to have any connection and relations with these organisations, the NGOs and he pledged to support and work with the government.
"We want to support and work with the government. Only the government could help and assist us as they really care about our people," he told Borneo Post
Based on this statement, Goh stressed that nothing has changed in decades for the betterment of the Penan community. "We lag far behind compared to other communities in Sarawak. Apart from being so backward, we have been deceived by promises made by the government, particularly in providing aid and other amenities." he said.
The Penan people are also disappointed with an article published in Metro Ahad on 13th May 2012 with a headline that read "Ibuku Isteriku, Bapaku Suamiku".
They said that newspapers sensationalise issues that paint a very different picture of the Penan community. As a matter of fact, there are so many other issues like, securing their Native Land (NCL), logging and plantation, improving the education system as well as looking into other developments. Instead, the press sensationalise issues that only create a negative picture.
"We are curious to know how long the media took to conduct a study on the community to bravely publish such a story," Goh added.
"Serious research into such a remote community is not an easy task and would take years to accomplish. A short term study would only gather false information that could reflect negatively on the community." he added.
"Furthermore, it looks like the article seems to be based on very limited information. We feel that, relying on information from just one individual is not sufficient enough to understand the way of life of a community. As such we cannot accept what the press has published."
"We urge all parties, particularly newspapers and local media to stop making false and sensitive statements that are not true about the Penan community.
We would like to add that the article published by The Borneo Post was just to confuse the general public about the actual way of life of the Penan people."
The Penan Association is willing to work and cooperate with the government and certain parties to provide vital information about the community.
Harian Metro has since apologised for the publication of "Ibuku Isteriku, Bapaku Suamiku".