Girl recounts hair's breadth flight from Curve abduction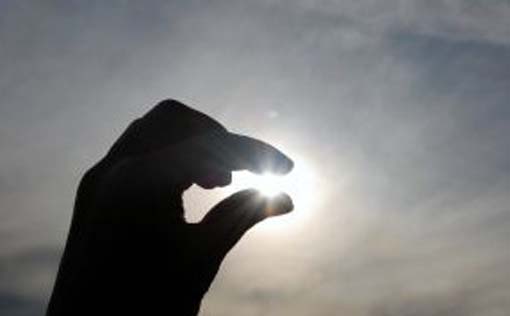 The hair rising account by Chin Xin-Ci of her terrifying experience at the Curve has gone viral over Facebook and Twitter and thrown us back once again into a state of panic and fear of what lies on the fringes of our daily lives.
"Suddenly, the rear car door was slammed against my back and a meat cleaver was pressed against my throat," Chin explicitly narrates in her blog as our hearts pound as we continue to read of her unsavoury ordeal acted out in broad daylight on Sunday last.
This plucky young woman was not only lucid and calm but a quick thinker as well, as she appeared to cooperate with the rogues. In her mind she already knew that the car would slow down as it moved out of the car park and planed her escape to be executed at that moment.
She opened the door but was pulled back in. "So I continued kicking. My right foot pushed against the wide-open car door to keep it open. I recall elbowing, struggling, kicking, and even biting. I lost my glasses, and was struggling blindly for my life. At some point the driver yelled, "BAGI DIA LEPAS! BAGI DIA LEPAS!" (Let her go! Let her go!) and the abductor loosened his grip. I made a jump out of the still-moving car, and ran for my life" recounts the Internet marketeer in her blog.
"The only thing that matters when you're faced with a potentially horrendous fate, is the people in your life. When I felt the knife to my neck, the first thing I thought was, "This cannot be happening. I must be dreaming." The second? The people that truly matter to me flashed across my mind. It sounds cliche, but it's true. I thought of my parents. My brother. Khailee. Esther. More people. That's all I could think of for a few moments, before I thought, "Shit. I need to get out of here."
This gutsy woman put up a fight and managed to run to safety. The mere four minute ordeal "felt like a long nightmare" to her.
She ended up with some scratches and bruises and lost her belongings including her cell phone. Her posting has gone viral on Facebook and Twitter and the police are said to be investigating the case which has been classified as robbery according to The Star.
Centre manager of the Curve, Jazmi Kamarudin has been cooperative and has provided their CCTV footage to the police. He has also offered support to Chin. In a statement issued, he regretted that the incident took place despite their numerous safety efforts.
Chin is one lucky woman not so Canny Ong Lay Kian, which this episode brings starkly back to mind. Kidnapped from a shopping complex car park and murdered on 14 June 2003, 28 year old Canny did not live to tell her tale.
Full account of Chin's experience: 30 hours ago, I escaped from being kidnapped