Effingham land protesters speak from hospital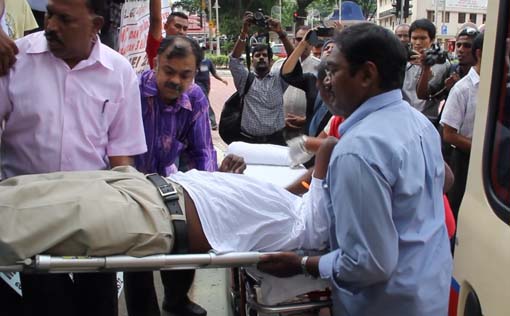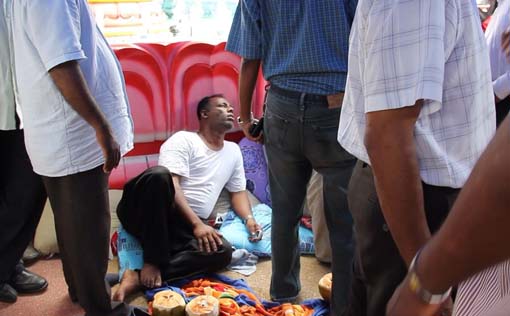 Four hunger strike protester sent to Universiti Hospital after 4 days of fasting without water and food. When Citizen Journalists Malaysia (CJMY) visited them in Emegency ward lobby, all four protesters looked weak and were waiting for the doctor's report.
"I always participate in the struggle for Tamil schools because a community is better off with education and Tamil school is fundamental to Indians" said Tamilarasan. All the protester determined to fight for the  Effingham land for the benefit of future generation.
Video by, Vijay Kumar Rahman, Citizen Journalist.