Lee Lam Thye: If you own pets, bring them up responsibly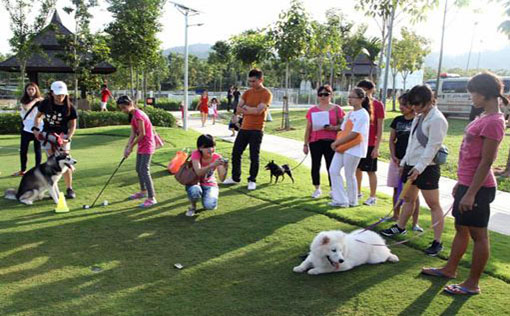 Malaysians who love animals and want to adopt or purchase them as pets are urged not to do so for fun and to think seriously on the commitment and obligations that comes with raising the animals.
Society For the Prevention of Cruelty to Animals Selangor (SPCA) patron Lee Lam Thye said this at the Doggy Carnival held at Setia Eco Park, Shah Alam on Sunday, May 27, 2012.
"They must realise that when they own a pet, it's going to be their companion for the rest of their lives and so it is their responsibility to go through with their pets the good and bad times. Love them so that they realise they are being cared for and if you love them, I am sure they will also show their care and concern for their owners," said Lee, an animal lover himself.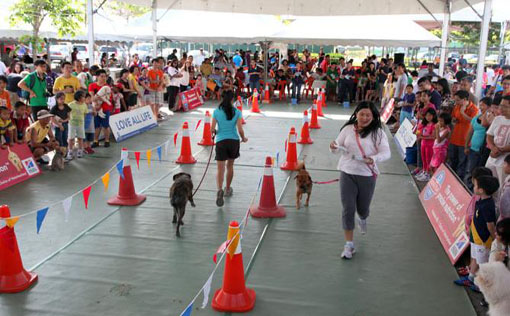 The SP Setia Foundation chairman and Malaysia Crime Prevention Foundation (MCPF) vice chairman also urged pet associations, pet owners and Malaysians to support the petition of implementing the new Animals Act in Parliament as he felt the existing Animals Act 1953 is outdated and needed to be amended to give more bite.
The full day carnival on its fourth year and organized jointly by Setia Eco Park and Malaysian Kennel Association (MKA) saw a big turnout of more than 2,000 canine lovers and 170 dogs of various breeds and sizes congregating in a safe environment at the park on a bright sunny weekend.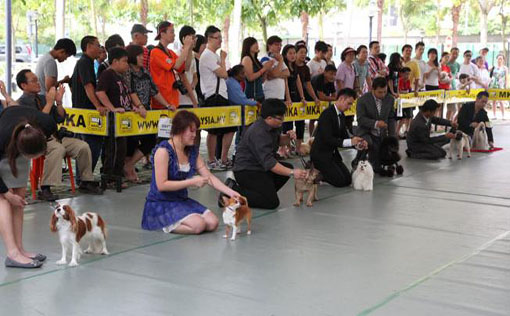 The canines had a gala time with their owners, other dogs and animal lovers as they mingled around, made friends and participated at the various dog-friendly activities and games that promoted responsible pet ownership such as Scoop the Poop race and Egg and Spoon race, both of which encouraged clean and healthy community living.
Other activities included All Breeds Championship Dog Show, a dog dance demo and treasure hunt.
There were also kids activities such as sand art contest, lucky draws as well as educational booths on dog nutrition counseling and grooming.
Setia Eco Park sales and marketing manager Alex Tang said the event aimed to promote responsible dog ownership and at the same time provided the opportunity for parents and their children to bring their pets to mingle around and enjoy the fun in line with the theme of "Our Dogs, Our Community".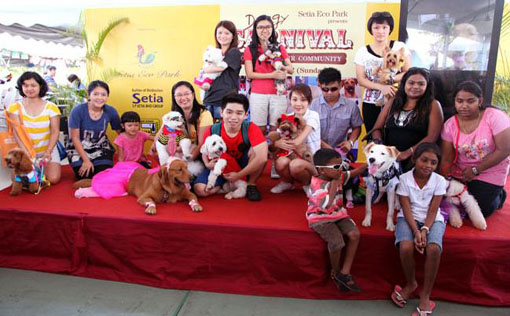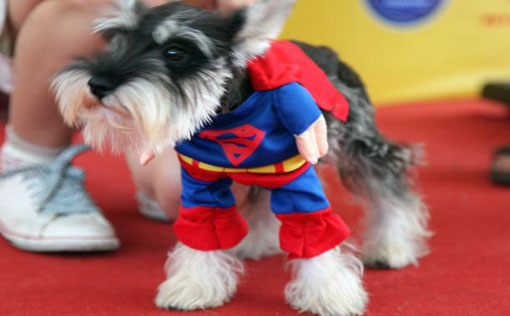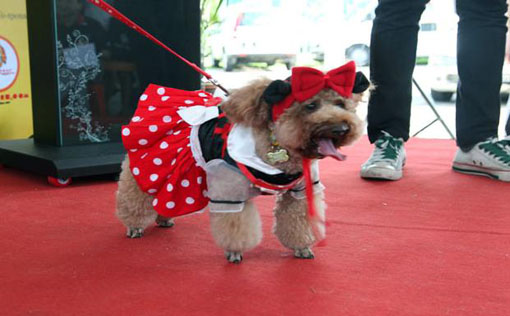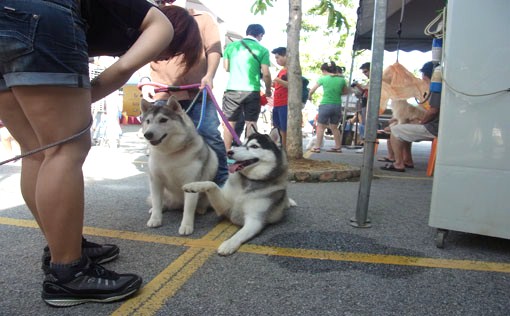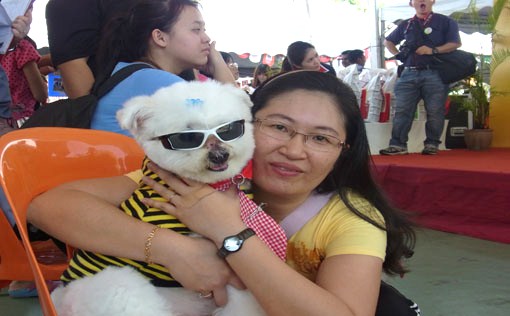 For bank executive Sharon Lee  who brought her adopted six-year old male Maltipoo (a maltese and poodle mix breed), this was her first time at the event and she was excited about the whole thing.
"The carnival was an opportunity for my dog to socialize and join in the fun games and I must say it was a rewarding experience for me and my dog," said Sharon.
"We had a wonderful time together and we make some new friends."
Asked what she thinks dog ownership responsibility means to her, she said: "Dogs are devoted creatures. They are loyal to humankind and they made loyal companions. The responsibility goes beyond providing water, food and shelter to your dog.
"It also includes spaying your dog to reducing the population of unwanted pets, exercising your dog, providing veterinary care, vaccinations, obedience training and keeping your dog safe with proper ID tag.
"Owning a pet is a lifetime commitment. My advice is if you can't make the commitment, please don't own the pet."
"I thank Setia Eco Park and MKA for this meaningful event for dogs and dog owners like me as it certainly help foster better relationship with animals by showing our love and care."