Missing infant found dead in Batu Pahat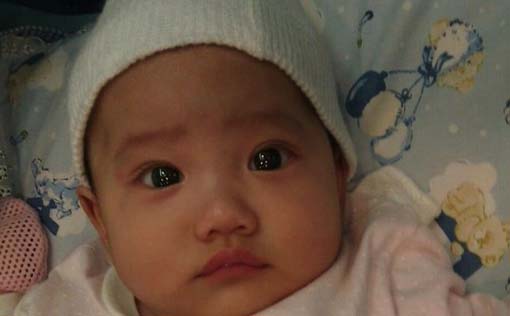 Missing infant Lim Xiu You, who just turned four months last Tuesday, was found dead in Taman Y in Batu Pahat, Johor, by joggers some 48 hours after her babysitter was attacked by three would-be rapists.
The baby's body was found by joggers about 7pm yesterday, in some bushes near Tasik Y and about 400 metres from where the Proton Wira in which she had been placed by her babysitter, Asia One News reported  this morning.
According to Asia One News and The Star, the baby was left alone in the car at Tasik Y about 4.30am on Wednesday, when the babysitter went to put up a notice for a babysitting job on a lamp post five metres away.
Three men suddenly appeared and grabbed the babysitter, a 42-year-old single mother, Batu Pahat district police chief ACP Din Ahmad said.
Din said the men pulled the babysitter into their car and drove off to the Batu Pahat stadium about 1km away.
She managed to escape when the car stopped at the stadium and as she was running away, she slipped and fell unconscious.
Passers-by found the babysitter at 7am, Din said.
It was further reported that the Proton Wira was found at the same spot during a search for the baby shortly after the babysitter regained consciousness.
"However, the baby was not inside the vehicle," he said.
Less than 48 hours later, police were notified that joggers found the baby's body near some bushes. The infant girl had bruises on her head.
The babysitter, who suffered a broken leg, did not lose her belongings but police believe the men had tried to rape her.
What seemed like an ordinary morning for Lim Aik Zheng, 40, and his wife Tan Hui Kheng, 39, turned into a nightmare when they received the phone call that their baby's body was found.
Lim said he did not want to believe that it was his daughter they found and was hoping fervently that it was a mistake.
The couple has a four-year-old daughter and they hope now that those behind baby Xiu You's death will be found.
According to Lim Lynn, an aunt of Xiu You, the funeral will be conducted this morning at a crematorium in Pagoh.