Elizabeth Wong: Heighten public safety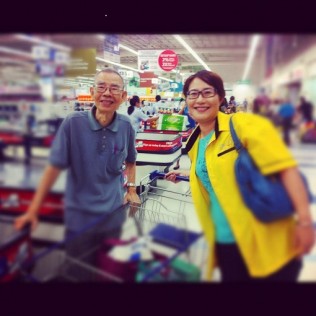 Within a span of 24 hours, two criminal incidents took place at the Curve shopping mall. First, internet marketer Chin Xin-Ci was abducted and held at knife-point, but managed to escape.
Next, we heard of two women getting robbed of RM80,00 by men armed with curry powder. In both cases, the abductors and attackers are still at large.
In the case of Chin Xin-Ci, her experience posted on Facebook went viral, attracting much attention. When another incident took place soon after, it too drew excessive attention.
Selangor exco memeber Elizabeth Wong feels such stories attract a lot of attention is a reflection of the fact that  people feel unsafe in public places.
She said in a press statement, that practically everybody has either been a victim of a crime or know of someone who is a victim.
"While Home Minister Hishammuddin Hussein and the police force tout a decrease in  crime rates, the reality on the street is that the public, especially women, do not feel safe out there." she said.
Thus, she said, to address this problem, the police must show their presence more, on the streets especially in places where the public congregate, such as shopping malls. This will be a proactive means to prevent crimes.
Apart from the police, the management of shopping malls, must continue to invest in improving their security, whether by employing more security officers or installing better security equipments.
"Other ways the management can help is by escorting customers to their cars, frequent patrols by security guards, and increasing the number of Closed-circuit televisions (CCTV)."
Of course, she mentioned that the public can play their part too by reporting any suspicious behavior to the authorities and assist those who are in trouble.
On behalf of the Selangor state government, Elizabeth Wong will be calling a meeting soon with all shopping mall operators in Selangor to discuss security measures the shopping malls can improve on, so that incidents like Xin-Ci's absuction and the two women would not happened again.
It is hoped that the public can shop without fearing for their safety and lives.