PKR break ice with people of Malacca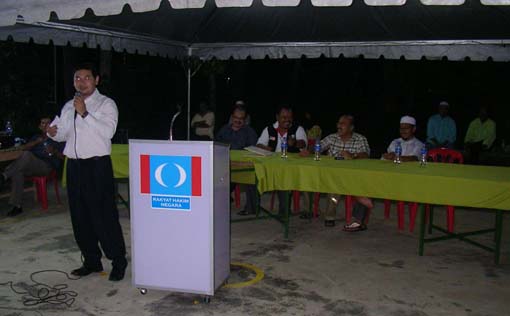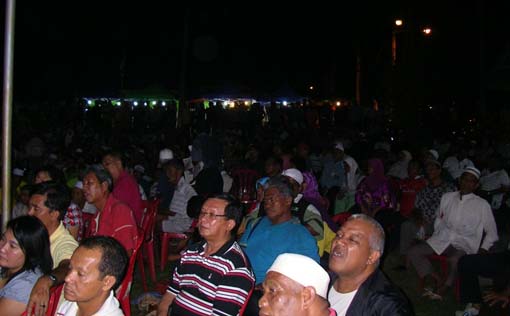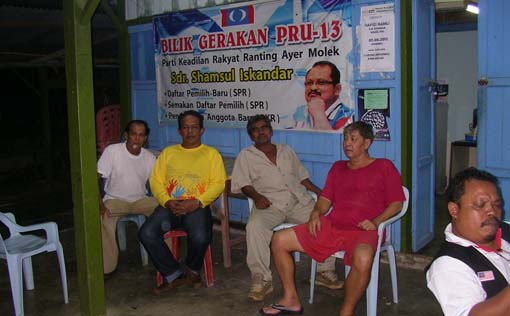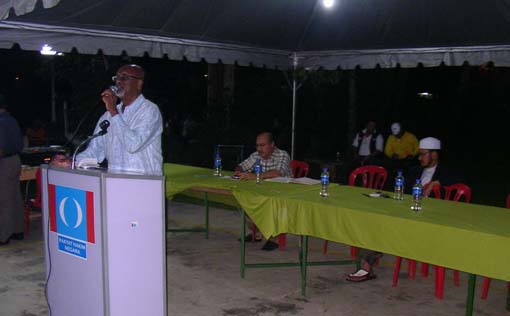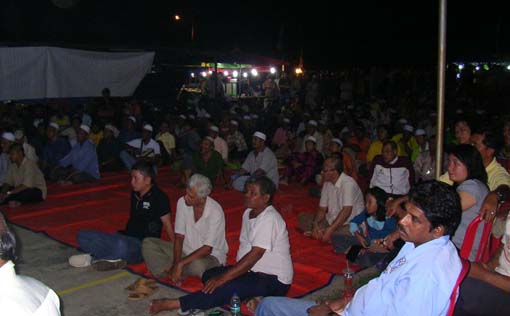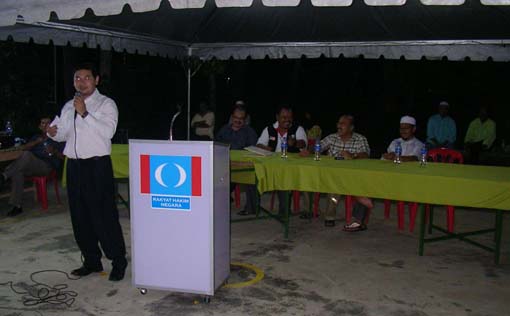 Last week, Parti Keadilan Rakyat (PKR) hosted a 'Meet the People' gathering at the unique bilik gerakan called Warung Reformasi, Kampong Ayer Molek.
This community room was built for communal purposes therefore is equipped with a kompang and badminton court, a gymnasium and Astro TV for the rakyat to socialise.
This place holds special memories for the people of Kampung Ayer Molek as former deputy prime minister Anwar Ibrahim, his wife Wan Azizah and daughter Nurul have all visited this place before.
At the gathering held last week saw almost 600 residence from Kampong Ayer Molek gather to listen to speakers of PKR to present their case of being the next worthy ruler of this country.
The first speaker PKR MP for Subang R Sivarasa spoke about the wastage of the present government. He spoke of the purchase of the submarines and its exorbidant costs.
PKR claims to have improved management of its states and accumulated vast revenue in comparison to the previous government.
Sivarasa added that the people of Selangor have berievement funds to help the poor bury their families in peace and with dignity. Those schemes are namely, the Golden Age Friendly Scheme / Skim Mesra Usia Emas (SMUE): This scheme is a grant for families of the elderly, where the state gives them RM2,500 to help with funeral expenses.
He went on to say that when PKR takes over Putrajaya, oil prices will be reduced after the reduction of toll and electricity.
Apart from the promise tha Education will be borne by the government, the final speaker of the day PKR director of strategy Rafizi Ramli spoke about prudent spending and brought about the subject of UNICEL students not getting education loans since April this year.
To a question from Citizen Journalists Malaysis (CJMY) as to why the loans were stopped he it was because he was on the wrong side.