KTMB takes swift action in 24 hours
KUALA LUMPUR – Keretapi Tanah Melayu Berhad  (KTMB) head of Corporate Communication Shahril Sahak responded via email to address Citizen Journalists Malaysia's (CJMY) queries regarding the issue of  KTMB rail's flimsy scaffolding may endanger public.
During a walkabout near Jalan Parlimen, CJMY noticed that the KTMB rail between the Bank Negara and the old Kuala Lumpur KTMB station may endanger motorist and passersby should the flimsy looking scaffolding of the over pass give way.
Photographs taken will show that the scaffolding for the KTMB rail is so flimsy that pedestrians are able to see through the scaffolding.
However, within 24 hours the contractor have taken action by placing the netting below the bridge to avoid stones, sand and any other debris from falling from cargo trains on vehicles below.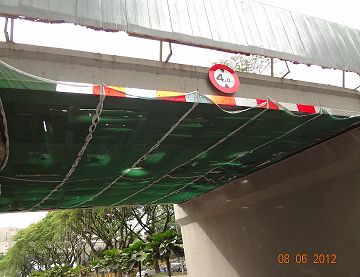 A notice has sent out from the head of Corporate Communications to the contractor to place working in progress signboard along the roadside to help the public, motorists and drivers to be aware of the construction taking place on the the bridge.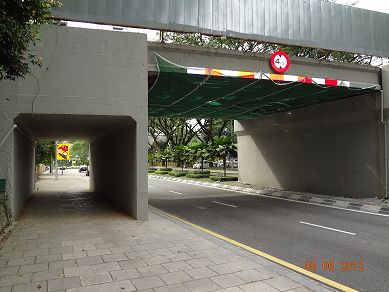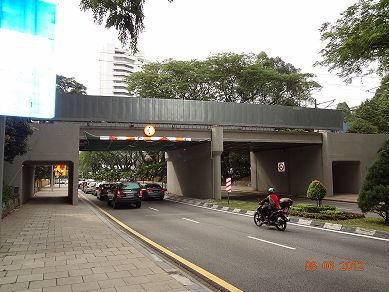 These photographs were issued by KTMB and CJMY will next walk to the location to check on the work-in-progress signage promised by KTMB.