Kukup Laut: Resort built on stilts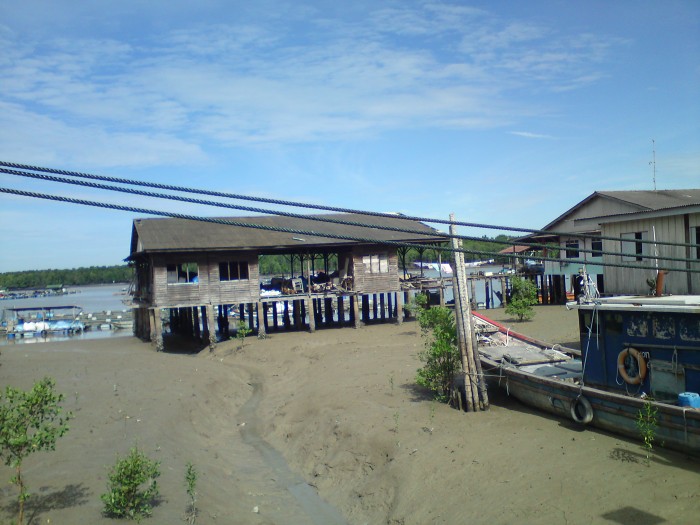 Kukup Laut, located on the west coast of the Johor State is surrounded by sea water. This unique fishing village is the southmost village found at the southwest tip of the Peninsular of West Malaysia.
Located about 70km away from Johor Bahru and 20 kilometres from Pontian, Kukup Laut is accessible by land through only one road.
The entire village is linked by a jetty and is built on stilts on the sea. The well-known fishing village is populated by fishermen of mainly Bugis descent and a century-old history.
Geographically ideal, the fishing village is shadowed by one of the world's largest mangrove swamp island – Kukup Island has numerous fish-farms which bob up and down on the surface of the Kukup Sea.
The Fishing Village Resort
Kukup Laut's holiday resorts is now popular not only to Malaysian but foreign tourists as well.
The main attraction for the floating village is the fresh and inexpensive seafood found at a variety of restaurants surrounding the village.
A heaven for relaxation, the Kukup village offers calm relaxation to an ambiance of perpetual breeze, mesmerising sunset and a seafood galore.
It is famous for its fish farms and several restaurants, serving fresh seafood dishes, cooked in various styles like the chilli crab dish.
Several restaurants serving seafood dishes are located along a small street across the village. Close to the jetty one  can enjoy a good seafood meal with a great view of the sea.
Delicacies such as keropok, belacan and cencaluk , ikan bilis, dried prawn are easily available at the surrounding shops.
A boat ride to visit the "kelong" where crabs and a variety of fishes are bred are available for tourist to learn about the intricacies of commercial fishing.
Those wishing to stay overnight and explore Kukup can stay at the nearby chalet with full facilities such as karaoke and mahjong.
There are more than 70 chalets at Kukup priced between RM70 – RM150 per night.