Awam's Race To Be Heard 2012
The All Women's Action Society (Awam) yesterday held its 7th Annual Charity Treasure Walk and Ride hunt to raise funds to sustain their programmes as well as educational and awareness initiatives.
For the last 26 years, Awam has been the backbone committed to helping Malaysian women evolve.
They have since helped several thousands of women through a help-line, counselling and legal support.
While most of their services require no charge, they have sustained themselves through donation from individuals and cooperation to help sustain the programs they run.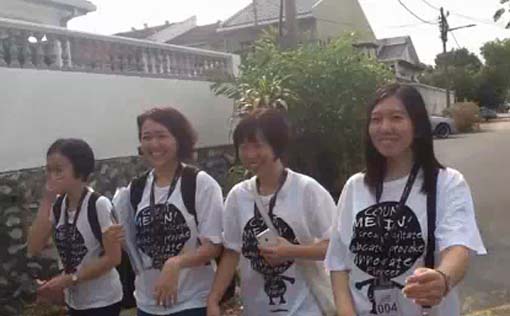 The 'Race to be Heard,' treasure hunt was an event opened to public which saw the participation of more than 240 people comprising of men, women and youngsters.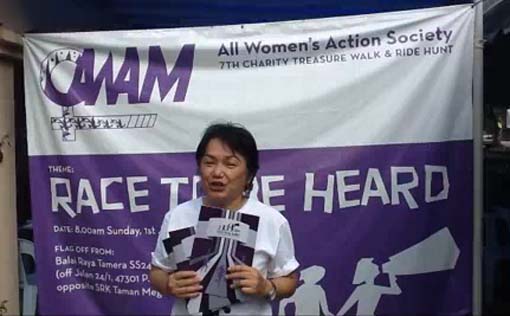 Awam president Ho Yock Lin said that the objective of the treasure hunt was to collect funding in order to offer the free community services it has offered women of Malaysia through counselling and legal support.
Many women have been able to overcome trauma, access their rights and empower themselves through AWAM's free services and the public are urged to help sustain these initiatives.
In an office run mere by 7 staff, Awam offers public awareness and educational programmes in order to create awareness on gender equality.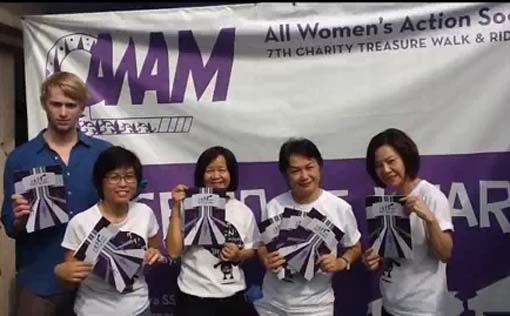 Excerpt from Awam website:
AWAM is an independent feminist organisation committed to improving the lives of women in Malaysia.
Mission
Our mission is to inform, connect and mobilise those interested in:
> Securing women's rights
> Bringing about equality among men and women
> Supporting women in crisis
We also build the capabilities of those who work for women's empowerment and social transformation.
Description
AWAM is an independent feminist organisation committed to improving the lives of women in Malaysia. We are a tax-exempt, non-profit organisation established in 1988.
AWAM operates on the strength of a dynamic group of volunteer members and a pool of dedicated staff. Both are responsible for the direction and policies of the organisation. Our staff also ensures the smooth running of day-to-day operations.
We welcome anyone interested in working towards justice and equality. To volunteer or enquire about volunteer opportunities, email us at our website.