Meet the new diva in town
Nicholas Pearce won the Malaysia Pole Championship 2012 held on July 1st, at the Stage in Avenue KL.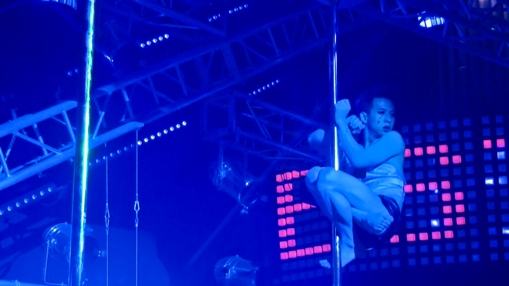 Quoting Nicholas,
"Sing like no one's listening, love like you've never been hurt, dance like no body's watching, and live like it's heaven on earth.
"You never know when is your next song, dance, love and how long you have in life. That's the reason why I do really appreciate every chance to be on stage, I work hard for the routine and push my boundaries.
"I've always wanted myself to be better, as I never know when will be my next performance.
"I have been doing pole dancing for two and a half years. I started to involve myself in pole performances after 8 months of classes under coaching by my instructor.
"At middle of the year 2011, I decided to join pole competition that was organised by Pole Star Malaysia and I succeeded in making make it to the grand final. It was a precious experience that I'll never forget.
"After the competition, I injured my self and was force to take a 2 months rest. During my rest, I watched  my previous pole performances video and I picked out the weak points and correct it to upgrade myself to become better.
"At last, I would like to say big thank to my dedicated instructor Samantha Yee and V Lea. These two ladies have been helping, advising and training me to become a potential student in Aerial Dance and always gave me motivation to keep myself going.
"And, I would like to say thank to Viva Vertical for her coaching and for treating me like a family member. And, thanks you to my friends that have supported me. Thank you  VIVA VIVA…. VIVA CIRCUS!!!"