Multicultural drumming at Bon Odori 2012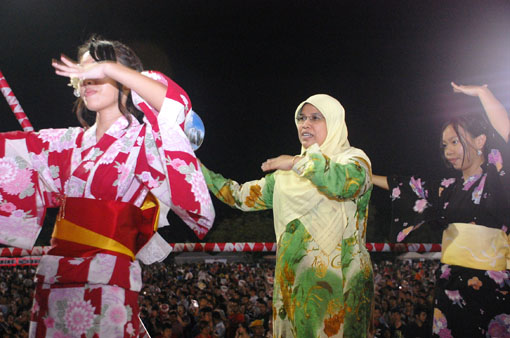 A joyful evening of Japanese festival with a special drum performance to mark the 30th anniversary of Malaysia's Look East policy kicked off the 36th Bon Odori 2012 celebration at Panasonic Sports Complex Stadium, Shah Alam on Saturday July 14.
The heart thumping drum performances comprising a mix of Japanese Odaiko amd Waidako drums, Malay drums, Chinese drums and Bhangra drums enthralled and amazed the capacity crowd of more than 35,000 Malaysians and Japanese expatriate community who packed the stadium to experience the variety of Japanese food and drinks, art and dance.
Guest of honour at the event was Selangor state welfare, women affairs, science, technology and innovation committee chairman Rodziah Ismail who sportingly took part in the dance on the platform.
Also present were Japan's ambassador to Malaysia, Shigeru Nakamura and his wife.
The crowd took part in the bon odori dance by encircling the Yagura which is a special platform set up in the centre of the stadium where dance and music performances were held.
There were more than 32 stalls selling a variety of Japanese foods, drinks and snacks such as noodles, rice balls, Japanese 'ais kacang' and Asahi beer sold at reasonable prices.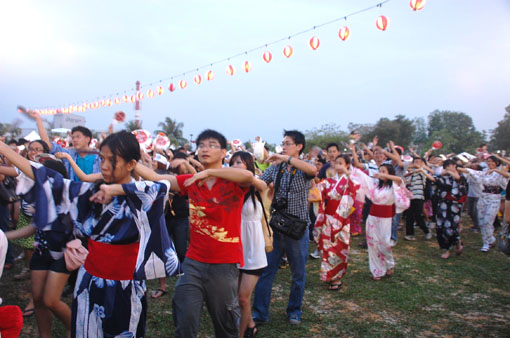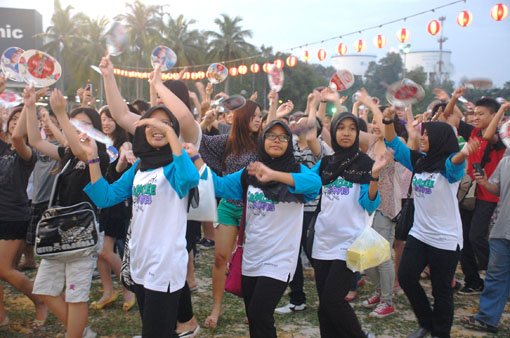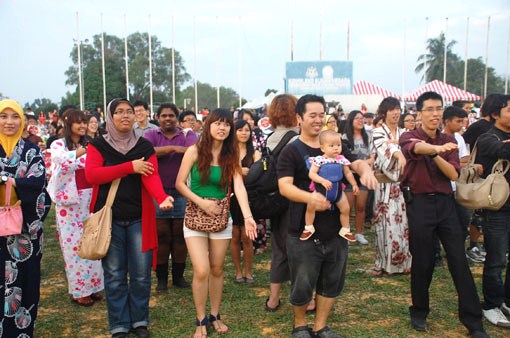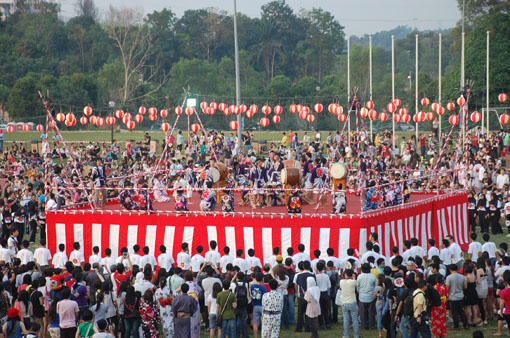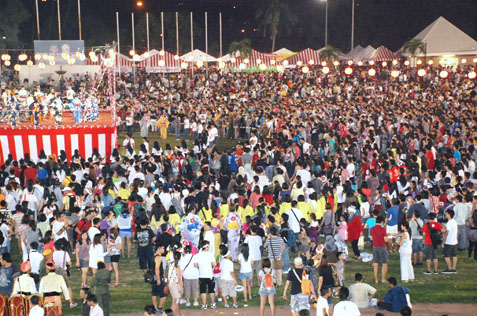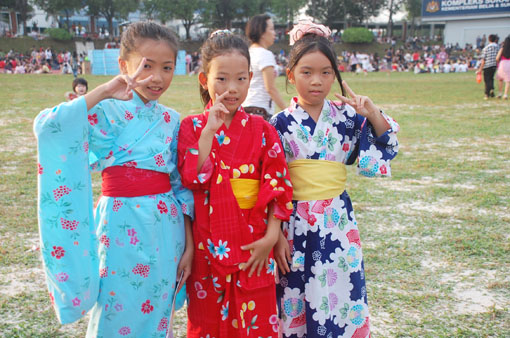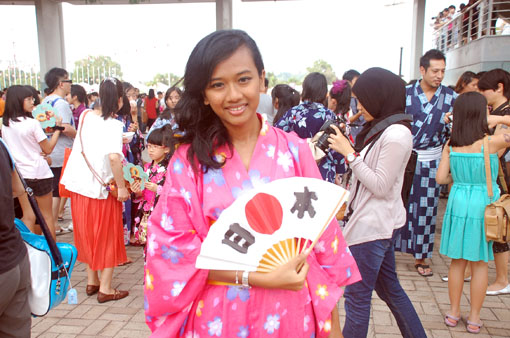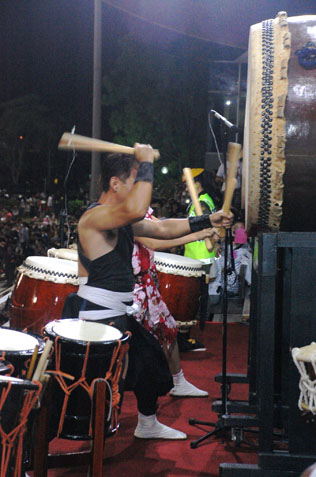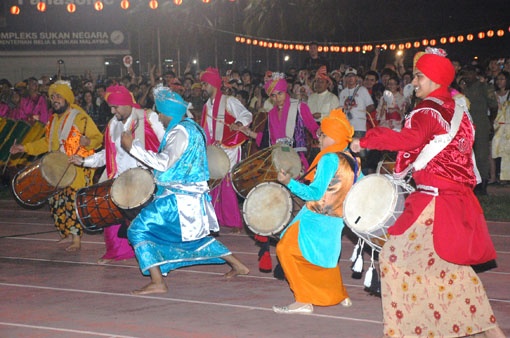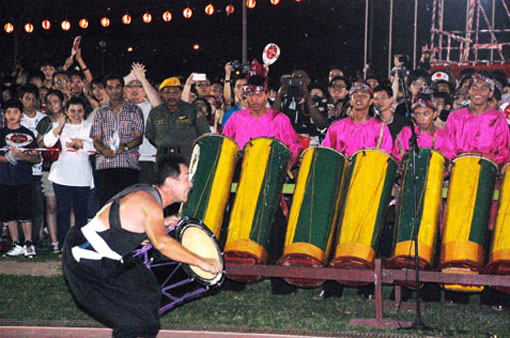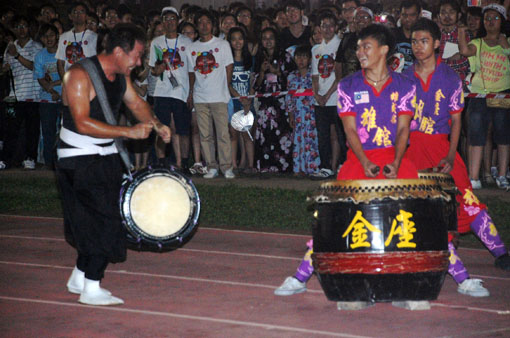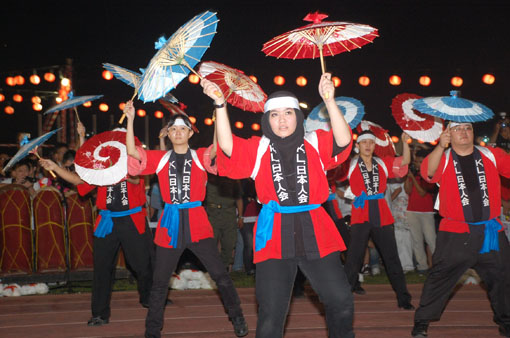 Bon Odori is a Japanese folk dance. Odori means dance and Bon is the abbreviated name of a Buddhist text, the Ullambana Sutra, whereby the Japanese pronunciation Urabon is shortened to Bon. The celebration is held to welcome the ancestral spirits when they are believed to journey from heaven to visit this earthly realm.
The Look East policy was introduced by former Prime Minister Dr Mahathir Mohamed in 1982 for Malaysians to acquire Japan's advanced technical skills and technology, work ethics and values through exchange and study programmes.
The 36th Bon Odori festival is jointly organised by The Japan Club Kuala Lumpur, The Japanese School of Kuala Lumpur and the Embassy of Japan. The Penang Bon Odori 2012 will be held on July 21 in the Esplanade.