Kebaya takes centre stage in Wilayah
21 year old law student, Lee Pei Chin (Jean) was crowned Miss Wilayah Kebaya 2012 on July 13, at Kuala Lumpur's most central and iconic landmark – Menara KL .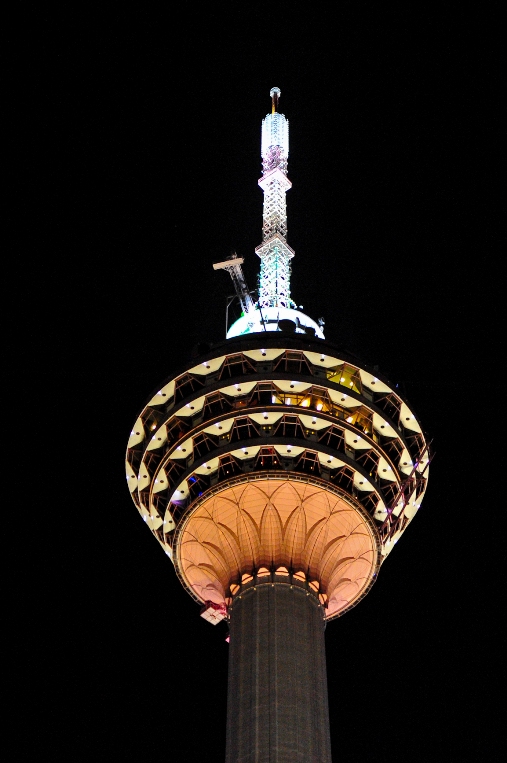 The 421 metre high Menara Kuala Lumpur, venue of the Miss Wilayah Kebaya 2012 Pageant
Lee walked away with a total of RM7500 in prizes and an opportunity to represent Kuala Lumpur at the Miss Malaysia Kebaya 2012 Grand Finals to be held later this year.  Accompanying her on this journey of many possibilities and opportunities, will be the 1st & 2nd runner up, Ms Yong Peik Han (Cassandra) and Laow Kiet Mun (Stephy).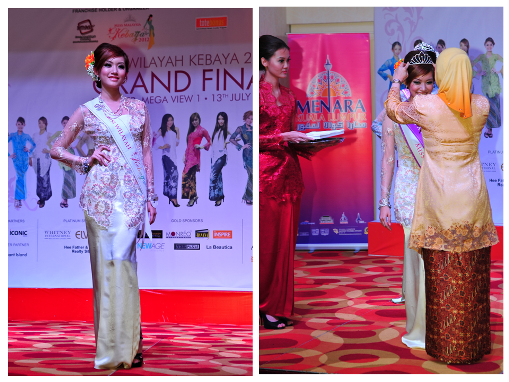 Lee in her winning kebaya and being crowned by fashion designer Adriatie Mira Fuad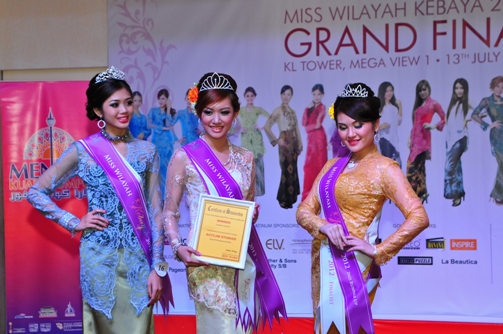 On left is 1st runner up Yong Peik Han (Cassandra) and on the right is 2nd runner up Laow Kiet Mun (Stephy)
According to Jason Hee, President of Miss Malaysia Kebaya 2012, the kebaya pageant opens up avenues for aspiring young Malaysians ladies into the fields of entertainment, film and commercial advertising.  He said " The Miss Malaysia Kebaya pageant stands out among other beauty pageants because of its extensive training in image grooming, character builidng and nationwide efforts in promoting the many beautiful facets of every state in Malaysia on top of providing a prestigious world class advertising and promotional platform."
To date a total of 6 states, Selangor, Sabah, Sarawak, Penang, Johor and Perak have crowned their state winners.
The following Subsidiary titles winners are:
Miss Elegant: Lee Pei Chin (Jean)
Miss Totebonus Gorgeous: Lee Pei Chin (Jean)
Miss Friendship: Chong Cai Wen (Sandy)
Miss Photogenic: Chong Yoke Yin (Angeline)
Miss Body Beautiful: Yong Peik Han (Cassandra)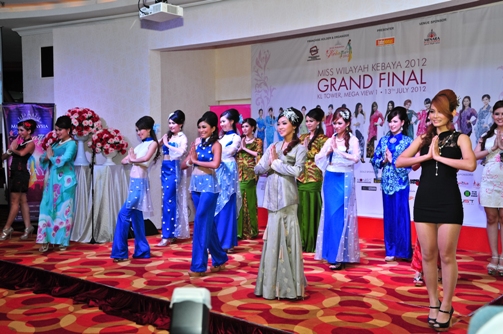 A total of 16 finalist competed in the Wilayah Kebaya Pageant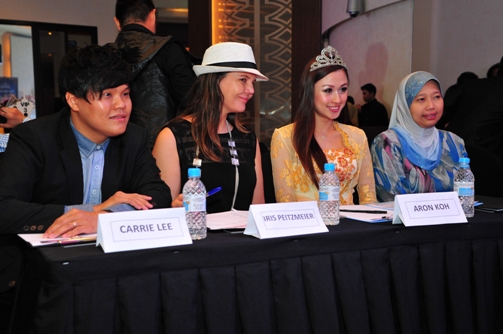 Judges  L to R: film producer Aaron Koh, fashion designer Iris Peitzmeier, Ms Chinese Cosmo 2004 Carrie Lee and fashion designer Adriatie Mira Fuad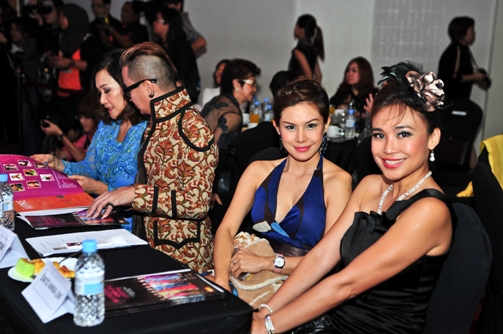 Judges L to  R: Actress Nancie Foo, makeup artist Fabien Wong, TV host Lavin Seow and Ms Universe Malaysia 1990 Anna Lim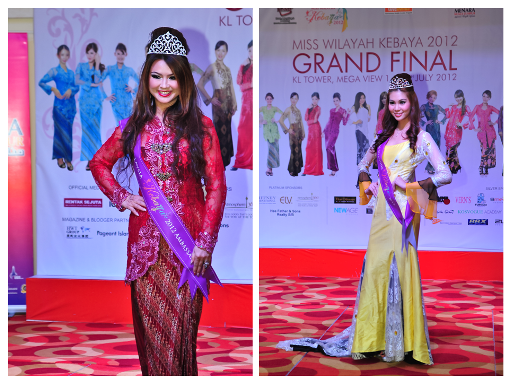 Miss Kebaya Ambassador, Anne Chong and Miss Selangor Kebaya 2012 Eileen Chuah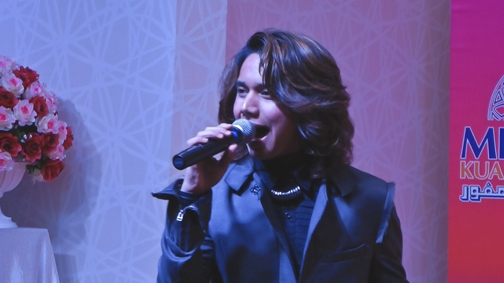 Award winning artiste Iqwal belting up a number to entertain the audience.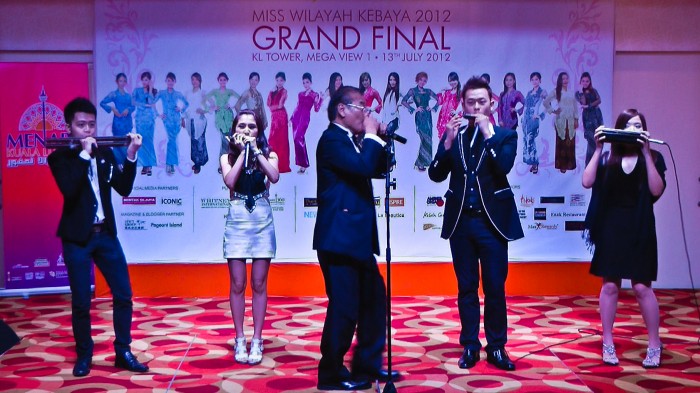 Special harmonica performance  by 1989 World harmonica champion Chong Ah Kow and his students