CFM: Invest in the future of Malaysia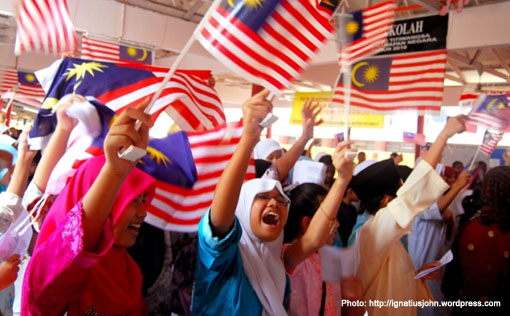 Ahead of the Merdeka celebration, the Christian Federation of Malaysia (CFM) stressed on the importance of investing in the future of Malaysia by getting everyone to do their part to forge ahead.
In celebrating the 55th anniversary of Merdeka and the Golden Jubilee of the formation of Malaysia, CFM invoke the Almighty God to grant a new vision of Malaysia for the present and future generation.
As Malaysia, is a nation that is blessed with so much potential, because of its multi-racial, multi-cultural and multi-religious communities, CFM said that everyone should do their part to forge ahead and invest in building a progressive and better Malaysia.
Malaysia can be a model nation to all the nations if everyone mutually share their resources, wealth and opportunities.
Malaysians should step forward together in unity and harmony and not pay heed to the strident voices of some with their narrow interests, added CFM.
CFM also hopes that justice and righteousness will rule and all Malaysians can strengthen their common bonds of friendship, unity and harmony.