Majlis jamuan Hari Raya 1Malaysia Parlimen Tebrau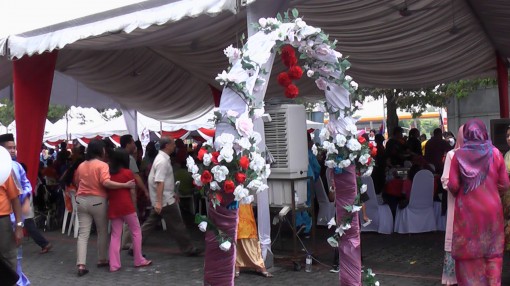 The Majlis Jamuan Hari Raya 1Malaysia, organised by Parlimen Tebrau recently was a half day affair.
Majlis Perbandaran Johor Bahru (MPJB) councillor Zuraimi Khamis told Citizen Journalists Malaysia (CJMY) that the purpose of the event was to celebrate Independence Day and Hari Raya.
The Majlis Jamuan Hari Raya 1Malaysia was held to create opportunity for people of all races to get together.
Muralitharan Muthu, told CJMY that  he is proud to be Malaysia  and today he is  here with his family.
Lai from Taman Daya said he is supporting this event and he is here with his fellow friends but he is quite disappointed because there was not much racial diversity at the event.