Penang Local Democracy Festival officially launched
The Penang Local Democracy Festival (PLDF) was officially launched on September 9, 2012 at the Speakers Square, Esplanade,Penang.
The PLDF is organized by several NGOs ie. Aliran, Suaram,  Jaring Utara Migrasi dan Pelarian (JUMP), Penang Women's Development Corporation (PWDC), Sembang-Sembang, Penang Green Council, the Association of Chinese Journalists and Press Photographers and supported by the State Government.
A horde of activities are planned within the 2 months window, from August to October .
More than 100 people turned up to witness the launch, officiated  by state exco for Local Government and Traffic Management, Chow Kon Yeow.
The people get to meet about 30 Rohingya children of different ages, from the Lifebridge Learning Centre in Prai (an NGO-run school for refugees' children), when they were at the launch to present some songs. They sang 'You are my sunshine' and 'If you are happy ever after'.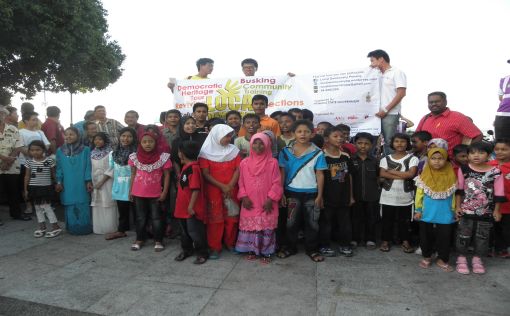 This was followed by a poem reading in Bahasa, by Ksatriya, a poet and songwriter, who leave the audience with a poignant message – "Orang Merdeka is not afraid of voicing their opinion. If they are afraid, it means they are not merdeka yet."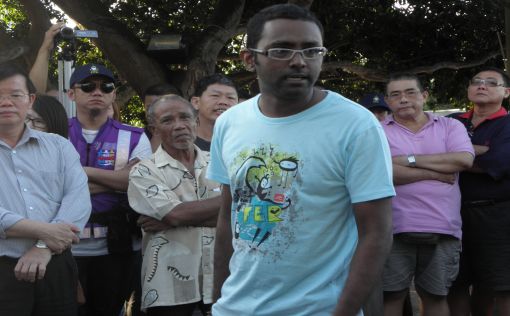 Dr Prema, representing Aliran, gave a brief speech, saying she was happy with the PLDF as it gave a chance to the public to talk and discuss about democracy. There is also the opportunity where the minority community can be highlighted.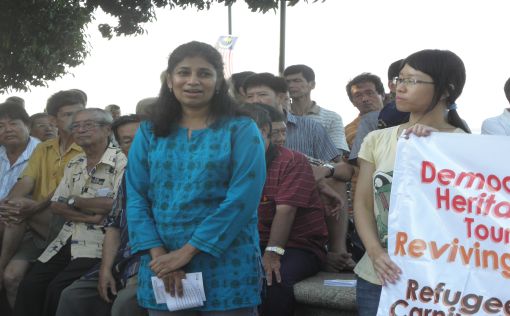 In Chow Kon Yeow's speech, he said that when people talked about local democracy, they usually think of local election but local democracy is more than that. Local democracy, he said, is about allowing everyone to have a voice in a peaceful manner.
People can speak up, he said, but not without resorting to violence or aggression. He admitted that it is not easy being the government to hear many different voices but yet they have to, as there is value in every voice, and every voice of the rakyat, will be taken into consideration by the government.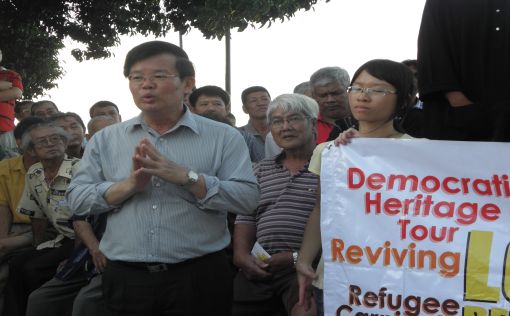 Please visit its website or its Facebook for information on the activities.
Related article:  NGO to hold two month long Local Democracy Festival