Caroline Carpenter authors a guide like no other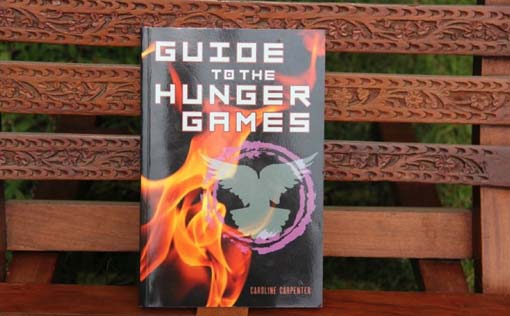 Caroline Carpenter, newly published author of 'Guide to the Hunger Games' was in Malaysia recently and Citizen Journalists Malaysia (CJMY) took the opportunity to find out more about her and the book she authored.
The Guide written by Carpenter is based on the trilogy The Hunger Games, Catching Fire and Mockingjay by Suzanne Collins.
The third book topped all bestseller lists in the USA upon release whilst the first two made it to the New York Times best sellers.
The series ranked second only to Harry Potter. The movie Hunger Games was well received too and the next one is in the pipeline.
The Hunger Games is a young adult novel set in a post-apocalyptic era. 16-year old Katniss Everdeen relays the story which revolves around an annual event in which one boy and one girl from each of twelve districts are selected by lottery to compete in a battle to death which is televised.
When asked how she came about writing the Guide, Carpenter said she was a fan of The Hunger Games series and as she was already in contact with renowned publishers Plexus Publishing, they worked together on developing a guide to the series.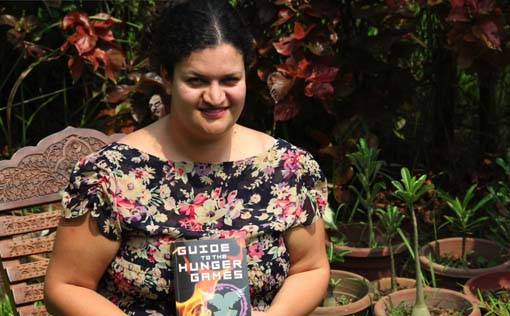 CJMY noted that there were other guides to the series on the market too and asked what was different about hers. According to Carpenter most other guides are academic and study guides.
"Mine is one for fans and what the fans are interested in- so there is background research and influences and there are also fun tasks like quizzes and crosswords", she said.
When asked how she went about actually writing this book, she replied that she looked a lot into fan websites and fan art and used that to influence how she wanted the book to be.
She admitted that some parts of the book were easier to write than others – depending on the various aspects of it and those that she enjoyed more.
Using her creative writing background Carpenter tried to give a different spin on the world of the Hunger Games.
It took Carpenter 6 months, part-time initially and fulltime towards the end to complete the guide.
Carpenter is mindful of and humbled by the wealth of experience gained during the whole process which she attributes to the Plexus Publishing team.
The experience of being involved in different parts of the production process as well as writing and seeing to completion the whole project is one that cannot be measured in monetary terms she believes.
The reticent young lady had to be coaxed into taking a picture and talking about herself though she gushed forth on queries related to her book.
CJMY probed a little into the background of this unassuming young lady. Born and bred in the UK, she was cared for and guided by her firm and loving parents Marina and Paul Carpenter.
She spent her primary school days at St Margaret Clitherow Roman Catholic School. Townley Grammar School For Girls was where she did her secondary education.
She graduated in English and Creative Writing from Royal Holloway, University of London.
The youngest amongst three siblings she loved writing from a tender age. She has written poems and short stories, some published in school magazines.
When asked if she is writing anything at moment, she replied that she is working on some fiction. She says that she will continue to write as her first published book is an inspiration in itself.
The Hunger Games can be purchased from Amazon.com.