Grand send-off for St Xavier's Institution icon
An educator of the young, nature lover, linguist, and Servant of God – that was the description of Brother Charles Levin.
Indeed, he was all that and more.
Brother Charles was the longest serving principal of St Xavier's Institution (SXI) from 1966 to 1979 responsible for the beautiful landscape around SXI school.
He spoke  English, Bahasa Malaysia, Mandarin, Latin, French, German and Gaelic and took his first vow as a La Sallian Brother in 1944.
Brother Charles, whose real name is Karl Henry Theodor Wolfe, was born in Germany on May 21, 1927.
He passed away at age 85, on 14 October at the Penang Adventist Hospital due to sepsis; after a fall.
His funeral Mass was held on 16 October at the SXI chapel. It was attended by almost 500 people, including ten La Sallian Brothers, present and former teachers and students and the public.
The Mass was presided over by Archbishop Emeritus Soter Fernandez.
After his gospel reading in the Mass, he requested that the congregation stand in silence for two minutes in tribute of Brother Charles followed by and incense blessings of the casket.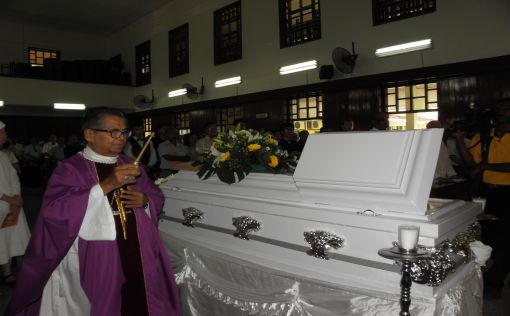 The eulogy was delivered by La Sallian East Asian District (Malaysia) sector head Rev Brother Anthony Rogers and Brother Vincent Corkery, the lifetime close friends of Brother Charles.
Brother Anthony  said that the compassion and love that Brother Charles had nurtured and his contributions to the community will forever be remembered.
Brother Vincent informed that throughout his life, Brother Charles always stressed on faith, service and community.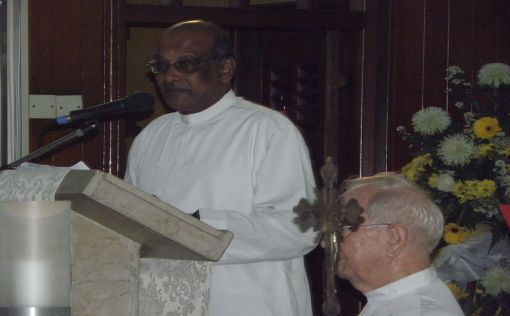 After Mass, the casket was wheeled all round the school's corridor, with present students lining up along all the corridors to pay respect to him.
The school's Bagpipes band lead the casket all the way until it stopped outside at the school entrance, ready to be moved into the hearse.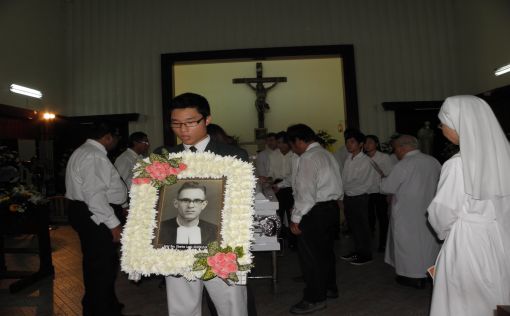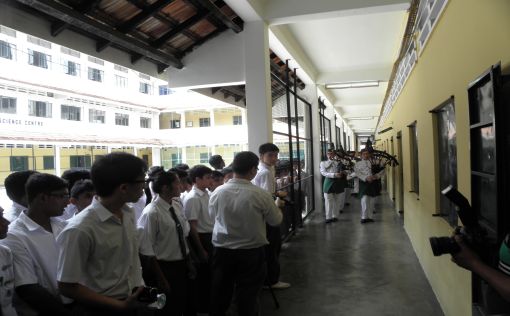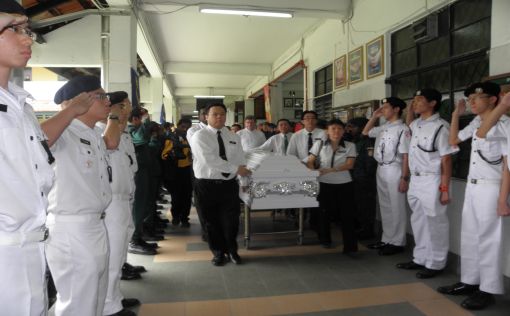 The school's brass band was on hand to play in tribute to Brother Charles as his casket was slowly moved into the hearse.
The band then lead the hearse from the school in Farquhar Street to nearby Leith Street, with the Brothers,  former and present students and others, following behind.
Brother Charles' body was cremated at the Batu Gantung crematorium.
Karl Henry Theodor Wolfe, left Germany for Ireland when World War II broke out.
Among his qualifications were a degree in literature from University College Dublin and a degree in education from the University of Manchester.
He also went to Fu Jen University inTaiwanto study Mandarin.
He started teaching at the St Joseph's Novitiate and SXI in 1951 before he was made the principal in 1966 to 1979.
He was the principal at St George's Institution from 1982 to 1992 and from 1993 onwards, he was also Brother Director at St Xavier's Institution.