Poison pen book on LGE released at Ipoh MCA dinner
The MP Ipoh Barat M Kulasegaran, ADUN Pasir Pinji Thomas Su, ADUN Bercham Sum Cheok Leng, ADUN Jalong Leong Mee Meng, and Poitical Secretary to MP Ipoh Barat Cheong Chee Khing jointly lodged a police report at the Ipoh City Police Head Quarters recently.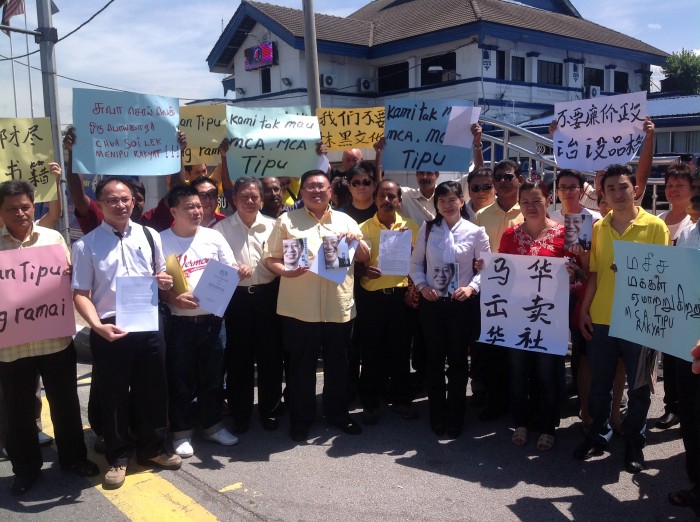 The police report was made regarding a poison pen book titled "Hope for Penang – Lim Guan Eng through the eyes of a reporter" by an unknown publisher and printer which was allegedly distributed for no cost at the "Stability Above Chaos"  MCA dinner function at Stadium Indera Mulia in Ipoh on 14th October 2012.
ADUN Pasir Pinji requested that the police investigate as to why copies of such a defamatory book had been distrbuted at the MCA function which MCA claimed was received from outside the party in its recent press statement.
The book had neither disclosed the publisher nor the printer.
The name of the reporters were mere nick-names and not real names.
"The act of this distribution was mere melicious with ulterior motive to defame the Penang CM and by producing such book, MCA had violated the Printing and Publication Act 1984," said Su.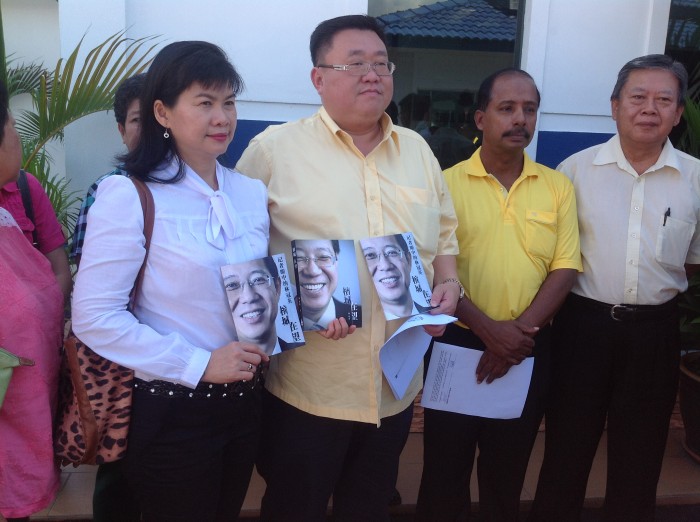 The said book had the picture of Lim Guan Eng on its cover and is somewhat similar to the cover of another book published legally on the CM.
Ipoh Barat MP M Kulasegaran said the book carried lies about the Penang CM.
"MCA Ipoh should not only be held responsible for the distribution but also questioned on the motive of such publication.
"He does not rule out the possibility that MCA had planned the publication and the distribution of these books.
"The police should be serious in exercising its duty since it involves the Penang CM's credibilty and reputation," Kulasegaran stressed.
ADUN Bercham Sum Cheok Leng stressed that MCA had allowed such book to be distributed at its own organised function clearly shows that the MCA is bankrupt of ideas and had lost sense of bearing in politics to belittle a reknown opposition leader.
ADUN Jalong Leong Mee Meng expressed displeasure over the jokes made about Penang CM.
"The objective of such publication is to spread lies about the CM without disclosure of the real persons involved in writing and coming up with this book".
The political secretary to Ipoh Barat, expressed that the write-up by the individual authors in the book were fictitious and had no bearing on the truth.
"The intention of the book is to discredit the CM and that the book's content was senseless," Cheong said.