Rafizi Ramli: Following the Hummer trail
Speaking at the launch of the DAP Dream Machine on the night of Nov 10, 2012 at the MPSJ Civic Centre, director for Strategy of the Parti Keadilan Rakyat (PKR) Rafizi Ramli, spoke at length on how he followed the trail of the Hummer owned by a Sabah businessman Michael Chia and linking it to the Malaysian Minister Nazri Aziz and his son.
On Nov 2, this year, at a press conference Rafizi had produced photographic evidence showing the Hummer owned by Sabah businessman at the home of the Minister's son,  being used by his bodyguards and household members.
In 2008, MIchael Chia was arrested in Hong Kong for attempting to smuggle cash to the tune of RM40 mil back to Malaysia.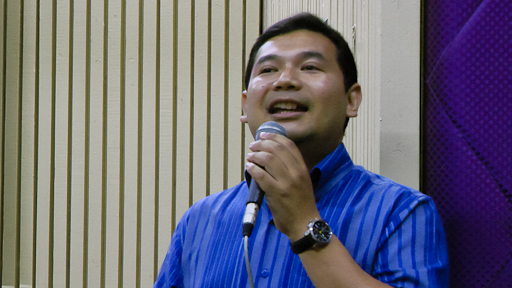 Related stories from Malaysiakini here:
Hummer shows Nazri-Chia links, say PKR sleuths