'Jelajah Solo Tuntut Royalti Kelantan' nationwide tour begins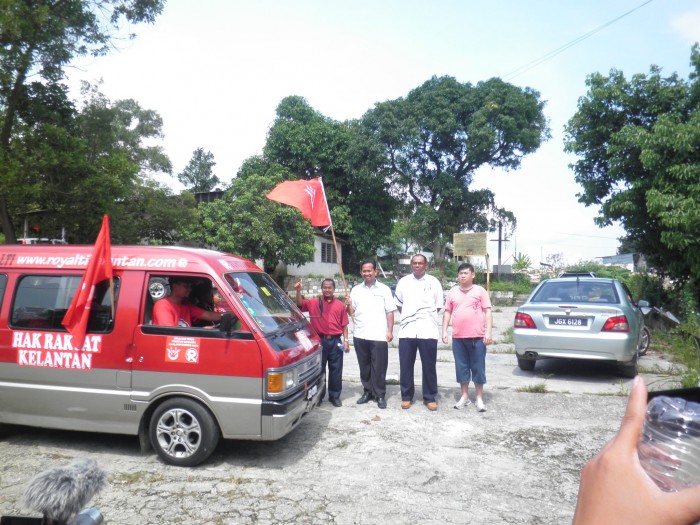 'Jelajah Solo Tuntut Royalti Kelantan' a 13-days nationwide tour was flagged off in a simple ceremony by Johor PAS youth chief, Suhaizan Kaiat, Tampoi, here, yesterday afternoon at about 2.00pm.
The touring van will head next to neighbouring state, Pahang, to continue its campaign in creating people's awareness of the unresolved oil royalty issue which the state of Kelantan has been deprived of over the years and its adverse consequential impact on the people of Kelantan.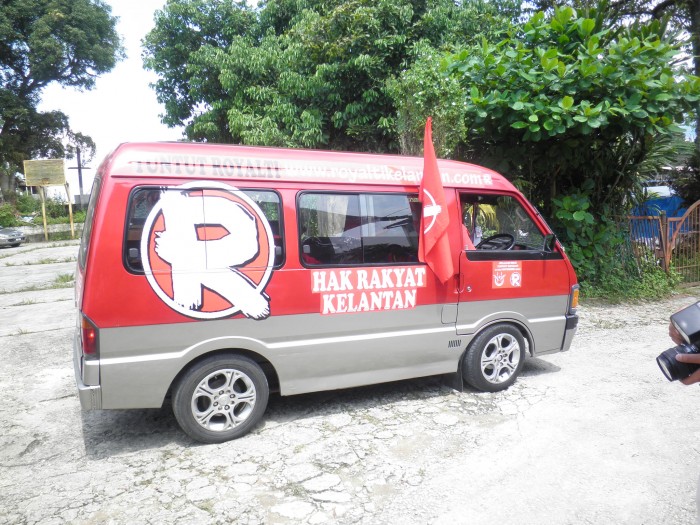 The state of Kelantan is located in the north-eastern corner of the peninsula Malaysia.
Under The Assignment Deed dated 9 May 1975, Kelantan was to receive oil royalties of 5 percent a year bi-annually, for any oil found in Kelantan or her coastal areas.
In return, Kelantan grants PETRONAS (national oil company) the exclusive rights to "petroleum whether lying onshore or offshore of Malaysia".
Currently, Kelantan state government is owed between RM850 million and RM1 billion from oil revenue royalties from the central government according to the Petroleum Act 1974.
In 2009, the central government offered 'compensation' or Wang Ehsan, a fraction of the sum actually owed.
Discrimination of Kelantan on this matter has led the state government considering action in the International Court of Justice (ICJ).
Citizen Journalists Malaysia spoke to Norman, the soloist campaigner driving the nationwide tour van, said, he is doing this solo tour on his own initiative and the tour is partially sponsored by friends and well wishers.
Elaborating on the nationwide tour he said, in each state he toured, he will cover four to five districts to distribute flyers and also to explain the issue to the local people.
When asked whether he will also be touring Sabah and Sarawak which are also facing the same issue, he said, he is forced to exclude the two East Malaysian states this time due to financial constraints.
The tour is scheduled to end on November 24, 2012 in Johor Bahru.
Readers who are interested to know more can log on to www.royaltikelantan.com