Honouring top notch models at gala awards night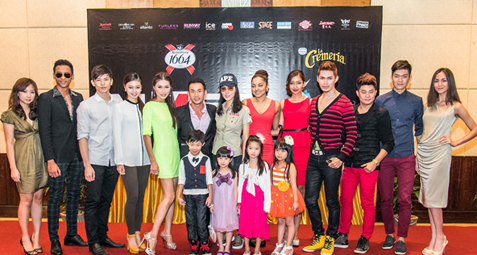 Malaysia will recognise and bestow esteemed awards to individuals and teams responsible for contributing immensely to the success of the modeling industry in the country at the inaugural Malaysia Model Festival Awards (MMFA) 2012 to be held at Putrajaya Marriott Hotel and Spa on December 11, 2012.
The announcement and the full list of MMFA awards were revealed at a press conference held on November 28, 2012 at the hotel's Garden Ballroom.
Projected to be the ground breaking event of the local modelling scene, the gala night will see a total of 25 prestigious awards to be given out.
The winners will be determined by voting from peers, professionals, members of the media and celebrated VIPs of the modelling industry.
Present at the press conference were Nestle Malaysia consumer marketing manager Julia Teo, as well as FOM finalists and award nominees who included Miss Universe Malaysia 2010 Nadine Ann Thomas, Malaysia's top male supermodel and Asia Best Model Awards 2011 winner Wilson Tan, renowned catwalk guru Benjamin Toong, Malaysia's super model Amber Chia, and New Face Model Search Malaysia 2011 winners Wafa de Korte (female) and Soo Xu Ze (male), among others.
The two main awards of MMFA are the Female and Male Star Models of the Year, in which both the winners will be flown to Seoul, Korea, to be exclusive recipients of the Star Model Award – Malaysia during the 8th Asia Model Festival Awards (AMFA) in 2013.
Past recipients of this prestigious award were Tini, Kelly Jagan, Wilson Tan, Deborah Henry and KS Tan.
Also revealed during the press conference were the 10 female and 10 male finalists of Asia New Star Model Contest 2012 – Face of Malaysia (FOM) which is held in conjunction with the MMFA.
This is a first of its kind model search where the criteria will not only include modelling potential but also have to possess  potential star qualities. Participants will not only be trained in the art of modeling but also the creative art of performance in the entertainment industry.
The female and male winner of FOM will also be sent to Seoul, Korea to compete at the international grand finals and will have the potential of being scouted by entertainment companies to be part of the next K-pop group.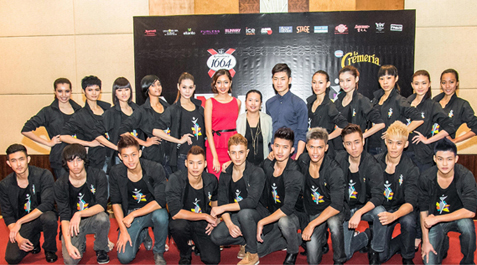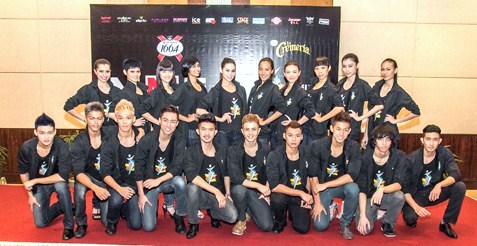 The Asia Model Festival Awards (AMFA) is touted as the Academy Awards equivalent to the Asian modeling and fashion industry.
It is an international red carpet annual event with a 3,000 strong live audience and broadcast over more than 20 channels in 128 countries to an estimated 10 million viewers.
International stars who had graced this event included Lin Chi-Ling, Leo Ku, Rain, Girls Generation, Wonder Girls, Big Bang, Beast and Kara.
The inaugural MMFA is organized by A Creations and generous sponsors included Kronenbourg 1664 and Nestle La Cremeria in their capacities as presenters of the MMFA and FOM respectively.
Other sponsors included Dewi Sri Spa & Villa, Elianto, Furless, Amber Chia Academy, A Cut Above, Runway Productions, The Stage Kuala Lumpur, Ladyship, Custom Made, Paparazzi, Makkal Osai, Voodoo Pub & Bistro Penang, Ice Watch, Fullhouse Theme Cafe, Empire Luxury City and Putrajaya Marriott Hotel & Spa as the official hotel and venue sponsor.
MALAYSIA MODEL FESTIVAL AWARDS 2012
LIST OF AWARDS
1. Female Star Model of the Year
2. Male Star Model of the Year
3. Most Popular Celebrity Model of the Year
4. Most Popular Beauty Queen Model of the Year
5. Most Popular Catwalk Model of the Year (Female
6. Most Popular Catwalk Model of the Year (Male)
7. Most Popular Sophomore Model of the Year (Female)
8. Most Popular Sophomore Model of the Year (Male)
9. Most Popular Face Model of the Year (Female)
10. Most Popular Face Model of the Year (Male)
11. Most Popular Social Media Model of the Year
12. Most Popular Junior Model of the Year
13. Most Popular Foreign Model of the Year
14. Most Popular Fashion Show Choreographer of the Year
15. Most Popular Fashion Show Stylist of the Year
16. Most Popular Fashion Show Hair Stylist of the Year
17. Most Popular Fashion Show Makeup Artist of the Year
18. Most Popular Fashion Show Photographer of the Year
19. Most Popular Fashion Show Crew of the Year
20. Most Popular Modeling Agency of the Year
21. Most Popular Modeling School of the Year
22. Most Popular Race Queen Model of the Year
23. Most Popular Bridal Model of the Year
24. Most Popular Fashion Emcee of the Year (Female)
25. Most Popular Fashion Emcee of the Year (Male)