Free acupuncture treatment in Petaling Jaya well received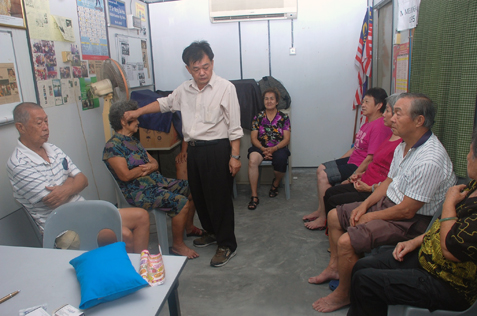 The free weekly acupuncture service for residents at the service centre of Rukun Tetangga (RT) Section 21 SEA Park in Petaling Jaya which started on August 28, 2012 in conjunction with National Women's Day has treated patients surpassing 100 on Saturday December 1, 2012.
Co-organiser Voice of Women president Chew Hoong Ling, announced this at a press conference to members of the media present during the milestone celebration.
She said: "Today we celebrate reaching and surpassing the 100 patients who showed up for treatment at our free weekly acupuncture service.
"We started with basic health screening where we give free blood pressure and blood glucose tests for Petaling Jaya folks at the RT service," said Chew.
The acupuncture service is available every Saturday from 2 pm to 5 pm and on average about 24 patients were treated each week.
New patients constituted only about 30% of them and the rest are existing patients on follow-up treatments.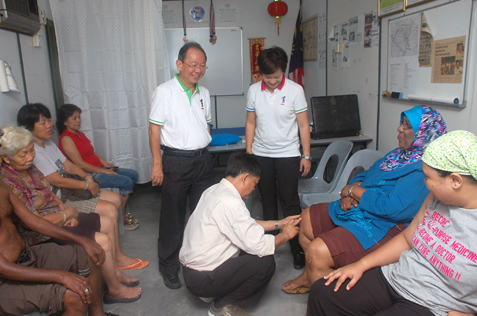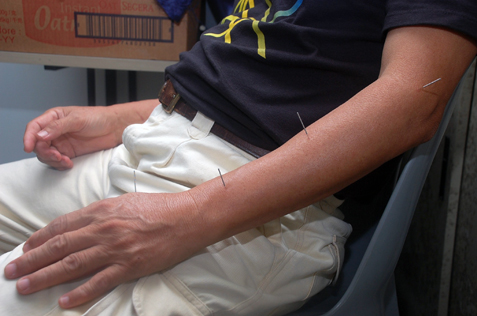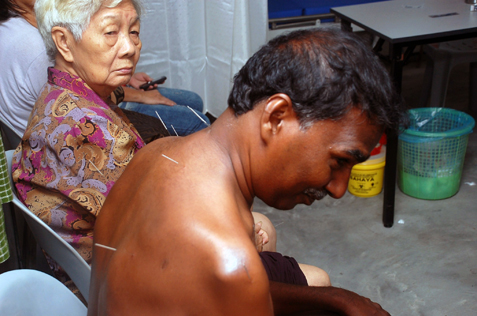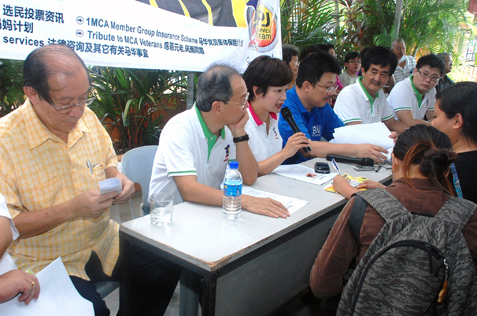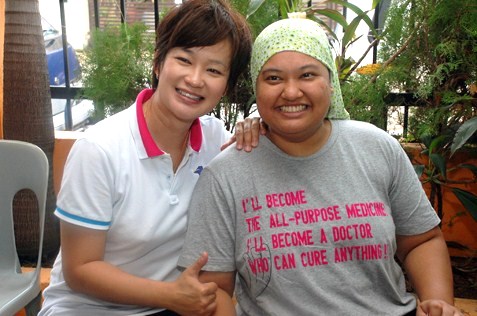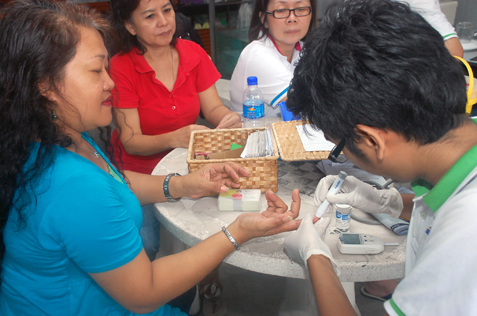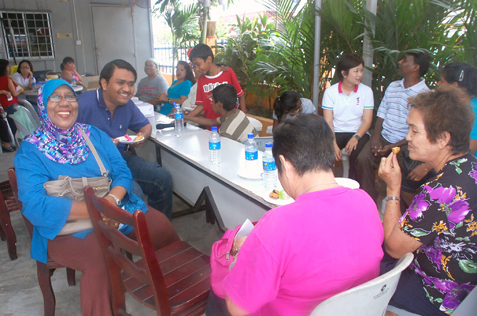 Chew said that many who came for the health screening were unaware of their condition until they see the test results.
"They actually did not know. We advised them to refer to their doctors. This is a very good reference point for them to seek medical advice."
She said that 75% of the population in SEA Park and Petaling Jaya were over 35 years of age.
A survey in 2008 revealed that 43% of Malaysians above 30 years old have high blood pressure while the 4th National Health and Morbidity Survey (NHMS) 2011 showed a diabetes prevalence of 20.8% in adults above 30 years of age.
"This means that 4 in 10 Malaysians have high blood pressure and 2 in 10 have diabetes and they don't realise it'.
High blood pressure and high blood sugar are the No 1 killers and they are the No. 1 illnesses that bring about organ failure.
"That is why I started the idea of blood glucose and blood pressure tests."
"My father is an acupuncturist and I suggested to him what we can do for the people.
He agreed to volunteer his service and so we included the acupuncture treatment.
According to Chew, they also have a mobile unit and together with the acupuncture clinic at the RT service centre, a total of nearly 500 PJ folks had benefited.
"We would like to thank all the kind people who generously donated in cash and who were helpful towards the success of the acupuncture service."
Residents had donated a bed, a wheelchair, pillows, walking sticks and even a 2 ½ hp air-conditioned unit.
Present at the celebration were Federal Development Coordinator of Petaling Jaya North Community Service Centre Dr Wong Sai Hou, RT Section 21 SEA Park chairman Gan Keng, RT SS2B chairman Willie Tan Kim Tun, Chempaka Buddhist Lodge exco member SK Tan and members of the 1Malaysia PJ Service Team, among others.
Chew is also one of the eight-member 1Malaysia PJ Service Team formed recently to provide assistance to residents in various areas such as health check, application process for Bantuan Rakyat 1Malaysia (BR1M) and legal services.
The 1Malaysia PJ Service Team is one of the joint organisers of the acupuncture service. The others are Voice of Women Association, Section 21 SEA Park RT, Kelab Sukan Komuniti Damansara Utama and Kelab Komuniti Kemajuan Sealngor.
Chew hoped for more volunteers to help out in the service team such as registration and checking blood pressure.
"We also welcome doctors who want to provide free service to join us in serving the people."
Those interested in volunteering can e-mail to [email protected] or contact Chew at 016-233 2993.