RM10,000 cheer for Sungei Way market traders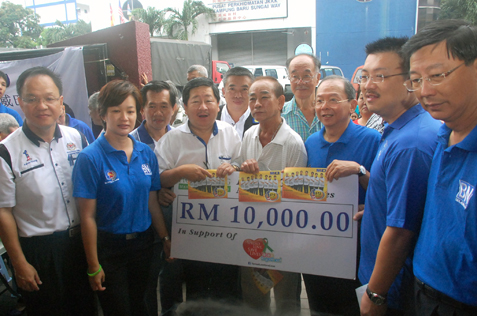 The Sungei Way General Traders Association enjoyed a boost to help their members when they received a contribution of RM10,000 from deputy finance minister Donald Lim Siang Chai during his visit to the Seri Setia wet market in Petaling Jaya on December 15, 2012.
The association members comprise mostly of small traders from the Seri Setia wet market.
Selangor MCA chief Donald Lim presented a mock cheque for RM10,000 from his ministry to association secretary Tan Ah Chee in a ceremony held in front of the market entrance with loud applause from association members and the large crowd of market goers present.
Donald Lim who arrived early morning greeted market goers and traders and presented them with oranges and 2013 calendars.
Accompanying Donald Lim on his visit to the market were Special Officer to Donald Lim and Kampung Tunku state liaison officer Kelvin Chong, Petaling Jaya Utara Community Service Centre chairman Dr Wong Sai Hou and members of  the 1Malaysia PJ Service Team who included CK Lim, Sheah Kok Fah, Tee Kee Tian. Chew Hoong Ling and Gan Keng, among others.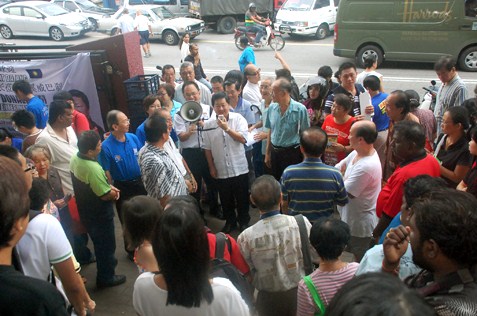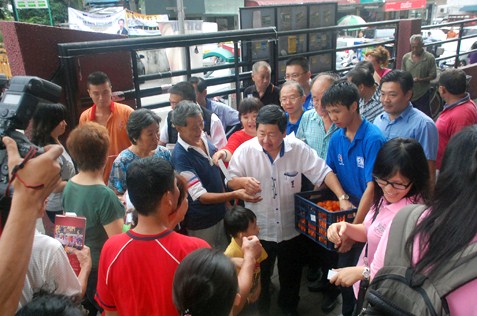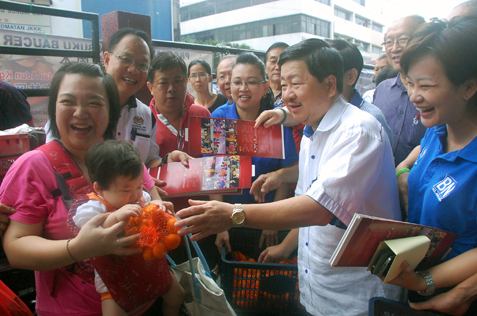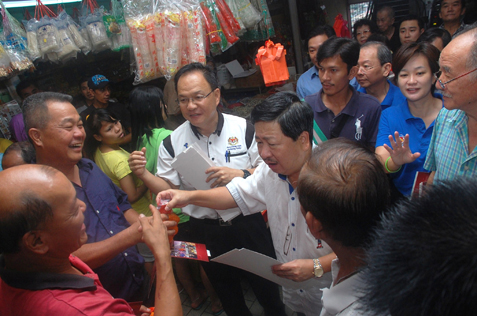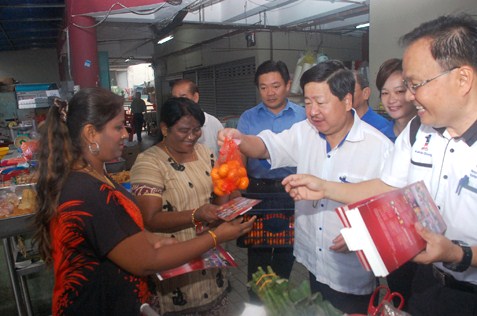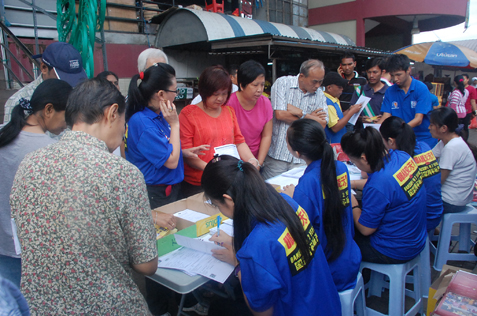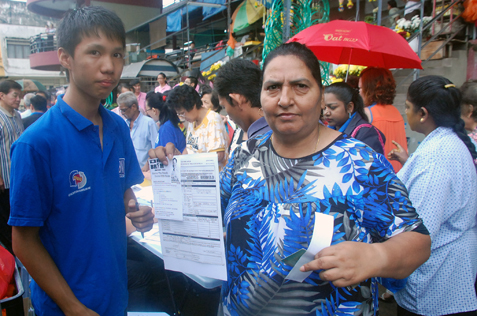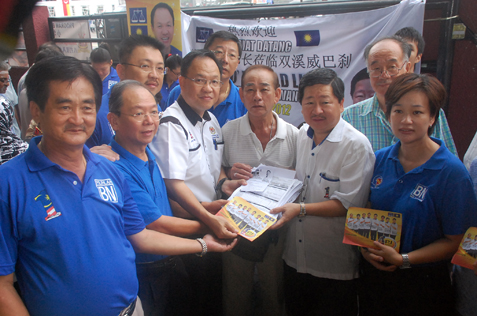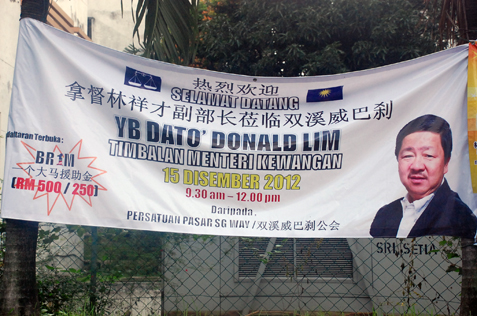 The 1Malaysia PJ Service Team mobile unit was stationed at the market to assist the people with the application of the Bantuan Rakyat 1Malaysia (BR1M 2.0).
The team handed over a stack of BR1M 2.0 application forms received from applicants to Donald Lim.
At a press conference held after the mock cheque presentation, Donald Lim told reporters that the Pakatan Rakyat state government in Selangor had spent over RM14 million to buy compactor trash trucks to improve rubbish collection.
"So far we have never seen any of the trucks in Petaling Jaya. We want to know where are all these trucks," he asked.
"I understand the trucks did not comply to JPJ standards so they are keeping them in the stores only. They have a duty to answer to the public. They can't just spent the money and unable to deliver."
He also said there were a number of roads that are in need of repairs and maintenance in Petaling Jaya.
"The federal government allocated RM360 million to the state government for road upgrades and maintenance but it had only spent around RM200 million.
"The funds are meant for repairs and upgrade of roads in the state such as road widening  in new villages but if they keep the money and don't utilise the fund allocated by the federal government, then there will be potholes everywhere."