20 NGOs stand up for Bawani
Over 20 NGO's staged a peaceful protest at Little India, Brickfields on Saturday 19th January in a show of support for a UUM student whose treatment by the controversial speaker Sharifah Zohra Jabeen Syed Shah Miskin drew mass criticism when a video of the forum posted on Youtube went viral.
Representatives of various NGO including former UUM students spoke to a crowd of about 100 who assembled at the site as early as 10am.
President of Francis Siva said that he was very disappointed by the entire episode and regretted that this could happen under the 1Malaysia concept.
Kannan Ramasamy President of RAPAT Malaysia and former student of UUM said that this is an injustice done to the UUM student.
This episode shows that the voice of undergraduates in the Universities are being suppressed.
"We will be making a police report," he added.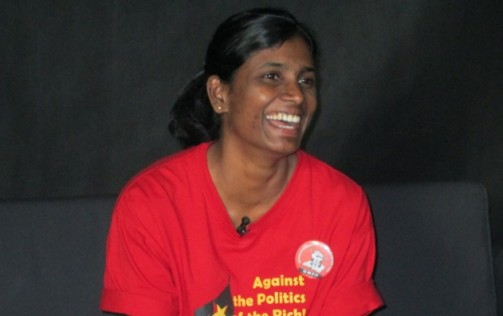 Malaysians from all walks of life have criticised the speaker now notoriously known as "Kak Listen" who has only just emerged claiming that she forgives Bawani for everything she has done "before, during and after the forum."
Chairperson of Tamilar Action Force Vethamoorthy called on Malaysian Indians to effect change.
"Malaysia belongs to all Malaysians," he added.
Secretary General of Malaysian Indian Progressive Association Barathidasan said that the event was not meant to be politicised.
MIPA would have protested if a similar injustice was shown to a "Siti" or "Chong".
We are not influence by the colour of the skin or race, he added.
Meanwhile Suara Wanita 1 Malaysia in a report by Malaysiakini has confirmed that Sharifah Jabeen will not be accepting an invitation by Student Movement Solidarity Anak Muda Malaysia to debate with Bawani at the Academic Freedom and Fundamental Rights Forum.