Sarawak lass is Girl Next Door 2013 queen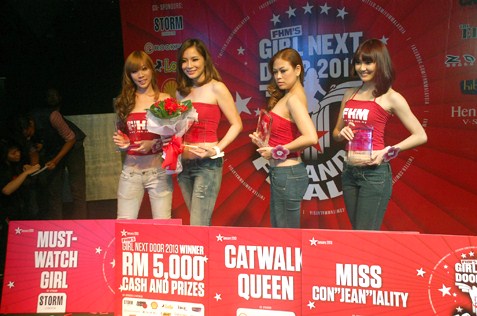 Congratulations Victor Yong Hui Bing from Miri, Sarawak, who won RM500 in cash prize and the title of FHM's Girl Next Door 2013 at the grand finale held at Zouk Club, Kuala Lumpur recently.
Yong, 23, a freelance model, also won RM8,000 worth of sponsored prizes and will be featured on the cover of FHM Malaysia in the forthcoming issue.
FHM (For Him Magazine) is the men's lifestyle magazine which annually conducts a search for a beauty with girl-next-door appeal.
"I am happy to win this," said Yong who got the nickname Victor from friends.
Yong was chosen the winner from 10 finalists by a panel of celebrity judges who included Miss Universe Malaysia 2010 Nadine Ann Thomas, GND 2011 winner Esther Tan,  Malaysia's FHM 100 Most Wanted Women 2012 Patricia Knudsen and catwalk guru Benjamin Toong.
In the subsidiary titles awards category; the Most Watch Girl title went to Stephanie Kuan, Miss Congeniality title to Estee Tan and Catwalk Queen title to Caroline Fong.
Speaking to Citizen Journalists Malaysia (CJMY) after accepting her award, Yong said the win had actually created a big platform for her to further her dream career.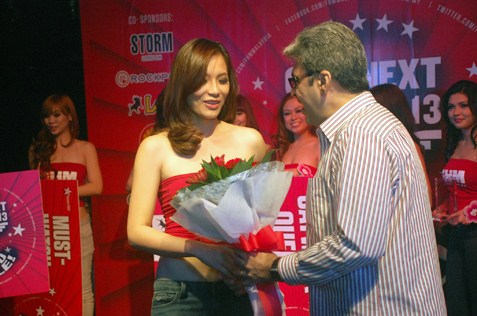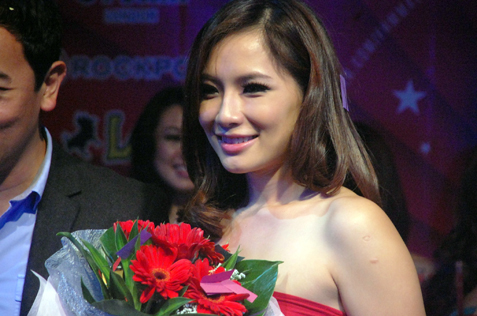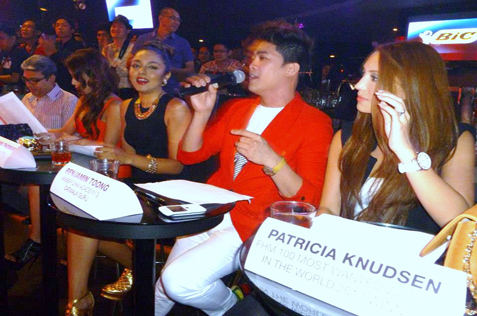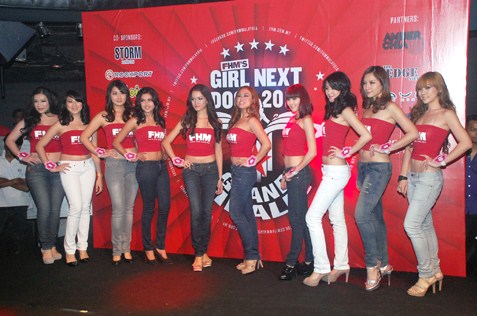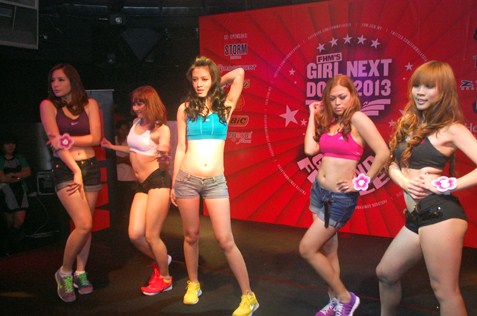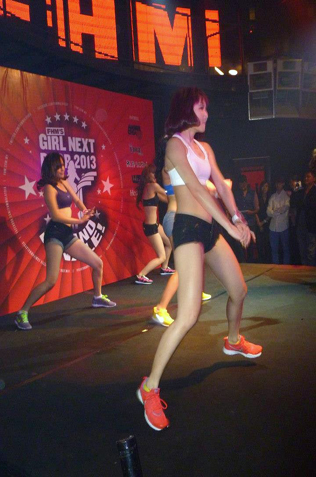 Yong said: "It has given me the confidence and will help a lot for my modelling career.
"I will have to work harder and ever ready always to achieve my dream to become famous.
"I want to be famous. I want to be a professional runway model and will also like to do some fashion shoot modelling.
"I really want to thank the people who keep supporting me, especially catwalk guru Benjamin Toong and Amber Chia Academy because they truly trained me very hard."
Yong said she finished her Form 6 schooling in Miri and studied for a 1-year basic automotive course at The Otomotif College (TOC) in Petaling Jaya.  After completing the course she realised that it was not what she wanted.
"I love race cars and car racing but not interested in fixing cars," she joked.
Yong then took up modeling as a profession.
She took up a modeling course at Amber Chia Academy, a prestigious modeling school in Kuala Lumpur, in which she graduated last year.
Last November she got her lucky break and her chance to develop professionally overseas when she and another model went abroad for fashion shoots with fashion designer Hideaki Lim, who is well-known for his futuristic and cyber-inspired designs.
Yong spent eight days in the cities of Milan, Florence, Venice, Pisa and Rome modelling clothes for Hideaki's cyber kebaya collection.
Yong who is now based in Kuala Lumpur celebrates the Chinese New Year in Miri with her family members and friends.