International Dental Day: Caring for pearly whites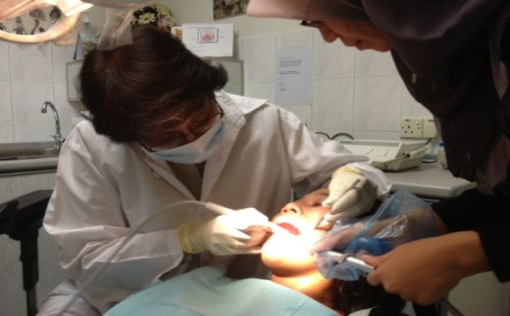 As the whole world pays tribute to dental care professional on the International Dental Day, CJMY spoke to 57 year old dentist Dr Marina David, to whom many Penangites owe their pearly whites.
Dr Marina, who came from a poor family, was interested in medicine, but  her parents choose dentistry as that was all they could afford.
She was sent to Manipal's famous Kasturba Medical College, Bangalore in 1978, where she did her pre-medical course and later joined the dentistry department.
"I struggled to love  dentistry in my first year, since it was not my choice to begin with." she said.
"I especially had problem with prosthetics, which I find not easy to follow. Slowly, I settled into it and begin to like it. Having good friends and hostel mates helps a lot."
She returned to Malaysia in 1982 and while waiting for her posting, she applied for a job under United Nations High Commissioner for Refugees (UNHCR) to treat the Vietnamese Boat People at Sungai Besi Camp.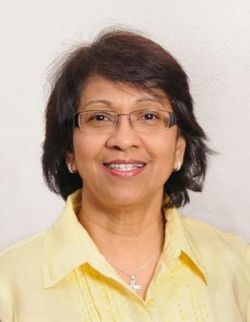 "That was my first practical work, which gave me great experience since I not only treated their teeth (with a translator) but I witnessed their emotional situation at the camp.
"I began to look forward to work everyday, although everyday, I came back emotionally drained."
Her compulsory government posting was in Muar, Johor from 1983 to 1985.
Muar, though described as a sleepy hollow at that time, saw a number of accidents. She recalled one incident where a patient was in such a bad shape after an accident that, after the medical team had done with him,  she had to wire his jaw in the ward (and not in the dental clinic).
She said she like out-patient treatment in the clinic but dread going on calls, from the clinic to the hospital as the journey was through a long, dimly lit path.
After two years of government service, she had to sit for a practical exam. On passing the exam, she left government service.
As her husband was working in Penang, she decided to start her own practice in Penang.
In 1986, she opened a clinic in Bayan Baru, and later a branch in Balik Pulau, known as 'A. Marina Dental Surgery'.
"I love dentistry. It has become my bread and butter, thus  I worked hard at it. The timing when I opened my clinic, was good since it was during the recession which gave me the opportunity to experience the recovery and climb.
"Now, after almost 30 years of dentistry, and with four children, and I'm not getting younger,  I am beginning to think it has taken a toll on me.
"However, despite having some back problem, I still love my job.
"Dealing with patients and their varied dental needs and demands has brought out this intuitive feeling of what has to be done.
"The patients that are most innocent are the children that is if they have never been to a dentist before.
Adults, in particular the men are most vulnerable like kids on the dental chair!"
"Surprisingly I notice pregnant women the most resilient.
"With my regular patients, it is the relationship built that puts their fears away."
When she was asked to comment on oral hygiene, she said that she noticed that there is very poor awareness of oral hygiene.
"In most people, oral maintenance does not seem to be significant the till pain becomes an issue.
"Many need to go back to basic, like proper brushing techniques. I notice that in most of the dental talks I give, there were questions that showed ignorance on basic dental hygiene."
Marina lamented that while yearly medical check up seems to be a growing trend and awareness among many people, however regular dental check up does not seems to be the priority of most people.
"It is imperative that teeth are given the utmost attention like the rest of our body. It is good to keep in mind there is a link between the body and the teeth.
"Common medical problems from diabetes to hypertension have significant effects on our teeth. Gingivitis is commonly seen and many are quite comfortable with bleeding gums and some do not realise the mobility of their teeth till it is too late.
"On the contrary, there definitely is a small category of people who are so paranoid that they bring their little ones the minute they see a dark spot.
"In conclusion we need to keep in mind that our teeth are an essential part of our body which does not just serve the purpose of function but it is that which boosts our pride and self confidence."
She ended up with a nice and apt saying that we should all follow – 'Be true to your teeth and they won't be false to you'.