Menswear designers wow audience at Fashion Grand Prix 2013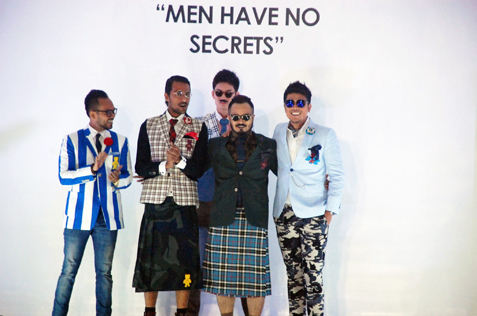 Visa International and Stylo International hosted the first ever men's fashion show that had a packed audience cheering for more at Aloft Kuala Lumpur Sentral on March 19, 2013.
Themed "Men Have No Secrets", the fashion show, dedicated to men, was held on the third night of Mercedes-Benz Stylo Fashion Grand Prix 2013 (FGP), a week-long fashion festival in celebration of the Malaysian F1 Grand Prix 2013 and in conjunction with Asian Fashion Week 2013 (AFW).
"We are dedicating one night to our male segment this time around at the FGP," said Stylo International president and CEO Dato' Nancy Yeoh, alluding to the infrequent men's fashion shows in Malaysia.
"It's the one and only men's fashion show that we are doing this year, and the only one we have ever done."
Yeoh said the men's fashion industry was growing rapidly because, "there are true metrosexual fashion-loving men who appreciates the finer details of looking good and tonight's fashion showcase is proof that we should continue to push forth menswear to the forefront."
"We have many talented Asian and home-grown designers who deserved the recognition for their unique styles and craftsmanship.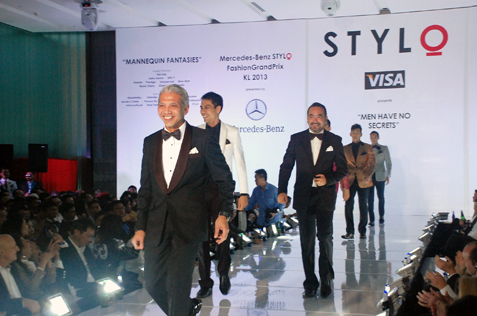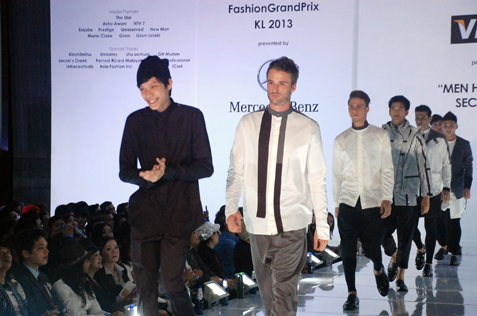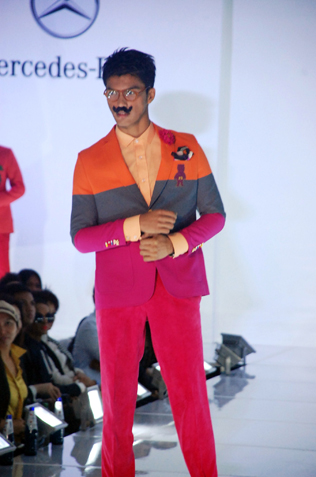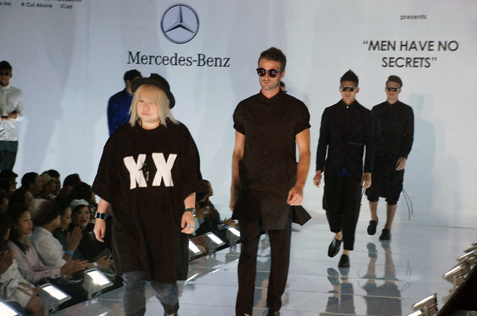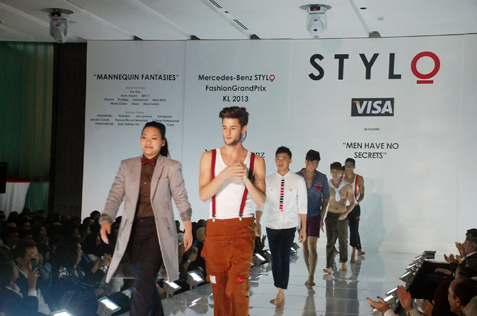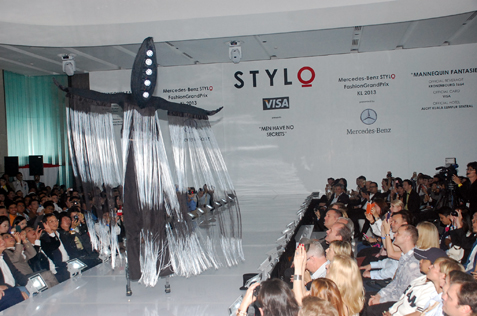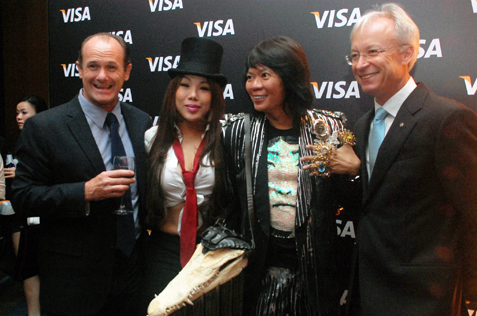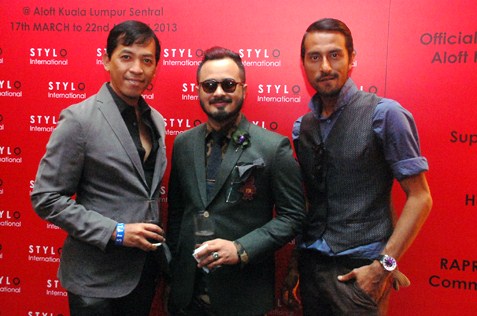 "Tonight we have everything from casual wear to formal wear and we also have what we called male lingerie. 
"Men have been ogling at women but tonight, for the first time ever, and only tonight we serve you men, no women, all 14 of them who are very, very hot!
"I have only this to say, ladies, the louder you clap and the louder you yell, the better the men perform," she added to loud cheer from the guests.
The show started with all eyes on the exquisite collections of top Asian male designers Jason of Singapore and Upstart of Japan from online fashion boutique Asian Fashion Inc.
Malaysian designers were led by Bon Zainal, also the president of Bumiputra Designers Association (BDA), who is known for his sharp and dapper men's suits.
His collection did not disappoint and was a hit on the runway.
Joe Chia, the Mercedes-Benz Stylo Young Designers Award 2009 second runner-up presented his new line called Chapter02.
Upcoming designer Fairuz Ramdan presented his trademark vintage-styled collection featuring classic British tailoring infused with modernised constructions.
Fairuz, the  British-born designer of Malay descent, is currently the hottest designer in town making waves in menswear and has an outlet in Shah Alam.
He also conducts grooming seminars and classes for the local community and provide awareness on fashion, lifestyle and ethics.
The night also included a hair and body art showcase by A Cut Above's hairstylists Faevien Yee and Fabian Wong who presented some of the unusual designs.
The most anticipated segment of the show was the men's underwear showcase which was a "the icing on top of the cake" moment for many female guests.
14 barechested handsome models sizzled on the catwalk revealing the hottest underwear collections from Private Structure amid cheers and wolf whistles from appreciative females in the audience.
Stylo International is a company set up to create stylish fringe events in support of world-class motorsport activities in the region.