Ipoh girl is Miss KL Chinatown 2013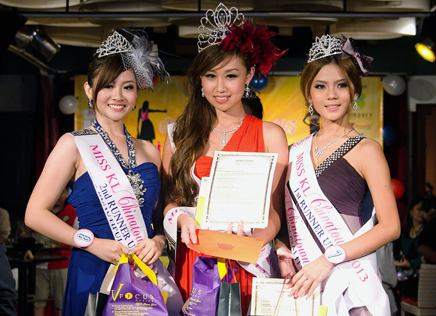 A 24-year-old dancer, singer and MC, all-rolled into one, from Ipoh, Jillian Choo was crowned the Miss KL Chinatown 2013.
The grand final evening of Miss KL Chinatown 2013 pageant with 14 finalists took place on April 16 to a full house audience at Ovo Live Bistro in Damansara Uptown, Petaling Jaya.
Jillian, at 165 cm tall, outshone the rest to be named the winner in front of a celebrity judging panel who included Miss Kebaya Malaysia 2012 Jean Lee, Miss Petite World 2012 Irene Tan, Miss Drive M7 Hypertune 2012 Lydia Shiau Ting and popular model and Miss Malaysia World 2003 finalist Leng Yein.
"I'm really happy to have won," said Jillian who was crowned by last year winner Sharon Kow.
"I hope to become a successful woman and model like Leng Yein and telling the world with self-confidence and beauty."
Apart from the crown, title, cash prize of RM2,500 and sponsor gifts, Jillian Choo also took home the Miss Popularity subsidiary title.
Jillian Choo is no newcomer to pageants having won a string of titles and awards since she first participated in beauty and model search competitions seven years ago.
She won her first crown at the Taiping Club Party Queen 2007 pageant and picked up another Miss Body Fit subsidiary title at the Calendar Model Search 2007 organised by ICCC Club in the same year.
Her recent wins included the champions of Moto Queen Model Search 2012 and Mean Machine Miss Santarina 2012.
Other subsidiary titles won were Miss Universe (Miss Teen Shopaholic 2013) and Miss Photogenic (Miss Silk New Face Search 2012).
Jillian travels occasionally throughout the country to host events and provide entertainment at corporate functions such as company dinners and dances, road shows, official opening and mall events.
The first runner-up position went to model Jasmine Soo, 21, from Kuala Lumpur, who won two subsidiary titles for Miss Photogenic and Miss Personality
The second runner-up went to student Anita Lee, 21, also from Kuala Lumpur. She won the Miss Beautiful Smile subsidiary title.
The contestants first paraded in swim-wear, followed by a Q & A, a talent show and evening gown before the results were announced.
Miss KL Chinatown 2013 pageant organizer Virgo Philip said the objective of the pageant was to uncover fresh new faces to give opportunity for young women to show off their talents and abilities.
The pageant which was in its second year running was opened to single Chinese ladies aged from 18 to 25 and living in any states of Malaysia.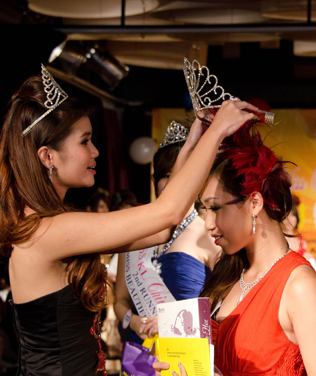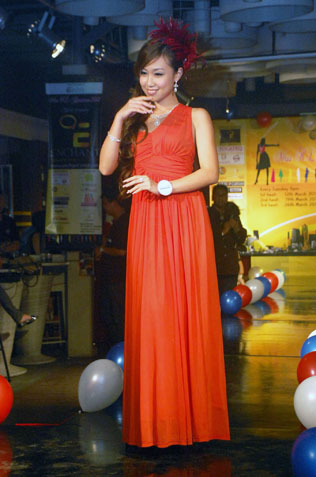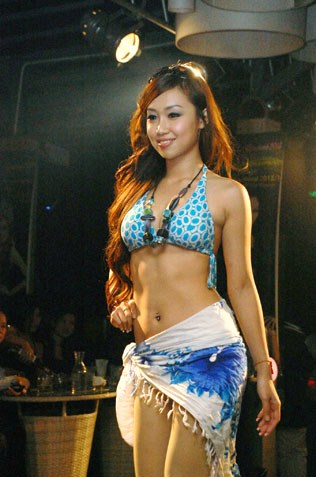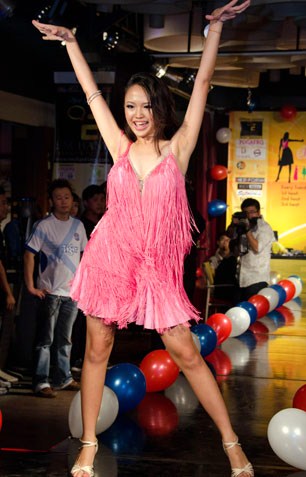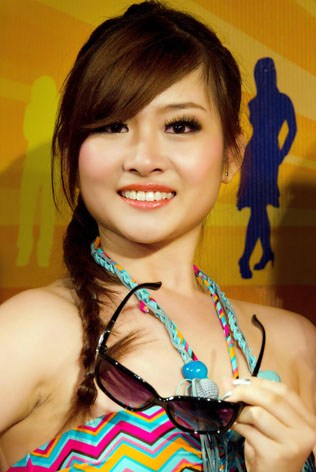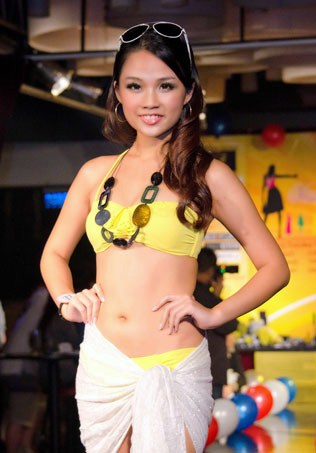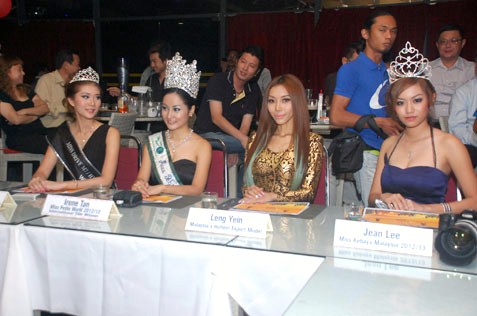 MISS KL CHINATOWN 2013 Official Results
Winner: Jillian Choo, 24, dancer/singer/mc
First runner-up: Jasmine Soo, 21, model
Second runner-up: Anita Lee, 21, student
Subsidiary Titles

Miss Photogenic: Jasmine Soo, 21, model
Miss Personality: Jasmine Soo, 21, model
Miss Charming: Summer Liew, 19, student
Miss Beautiful Skin: Namiko Nana, 20, student
Miss Popularity: Jillian Choo, 24, dancer/singer/mc
Best Talent: Sing Rui, 19, student
Miss Body Beautiful: Carmen Tan, 21, freelancer and student
Miss Beautiful Smile: Anita Lee, 21, student
Miss Chinatown Kebaya: Carmen Tan, 21, freelancer and student